texas fly fishing saltwater fly fishing port o'connor texas #flyfishing #flyfishingtexas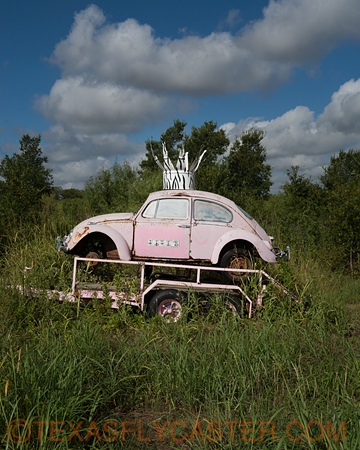 Along the road to Port O'Connor, Texas.
One thing was certain, Chano knew that once he was on 77 and southbound, it felt a lot more like Texas. Not South Texas, not East Texas, not the Hill Country, and sure as hell, he thought, "Not North Texas."
Ever so often the stainless steel prop on the 250 SHO boat motor he was following would reflect the early sun, and glint in his eye. This monster motor attached to a significant boat wasn't his cup of tea, but it did the job of traversing the bay, and calmer jetty fishing quite well. Chano was glad to be a passenger for such a fine ride.
Extending the distance away from I35 just increased the beauty of the landscape going by. As the convoy neared 71, that little thin line of Lost Pines crossed the road, and was always worth noting.
ZZ Top was in order before, in and through La Grange. Chano thought back to the first time he became aware of ZZ Top. It was running down dirt roads between orchards, and fields, "Beer Drinkers and Hell Raisers" cranked on the 8 track of a white four-door heavyweight Chevy Caprice, probably about a 1970. The year was 1977, and he was the passenger of a fellow high school student – old enough to drive, and old enough to be a small-time drug dealer.
Maybe that's where he first germinated the seed of fish tails, because that's they way they ran, fishtailing at fifty down rocky caliche roads, straight and seemingly endless. Funny thing was, he remembered the lengths this small-time dealer went to – to keep dope away from him. Puzzling to this day. Maybe it's the difference between a dealer and a pusher.
He thought about the first time he passed through La Grange, probably a couple years after the South Texas dirt roads, driving himself away from a summer visit with his Dad, at a rodeo, and on the way back down south. La Grange was like nothing he had ever seen. Green, with a canopy of trees covering the twisting road down a "steep" hill. Now, Chano thought, I should've just stopped right there right then, and never gone home. What a different path that would have been. Nothing ventured, nothing gained, nothing lost. Chano looked down on the Colorado River below, a foreshadowing he thought perhaps.
Chano's driving mind wandered … Maybe he would name his skiff after "Deguello," or "Coco Blue," as a nod to one of the best songs in the ZZ library. What did the old AOR guys use to call that, a "deep cut," maybe a little too deep. Chano was getting way ahead of himself.
To Be Continued …
Hear the Mexican Army version of Deguello –

Category: Culture on the Skids, Music, On The Road, TECHNICAL, Writing