texas water conservation fly fishing #conservation #EPA #flyfishing #HR5078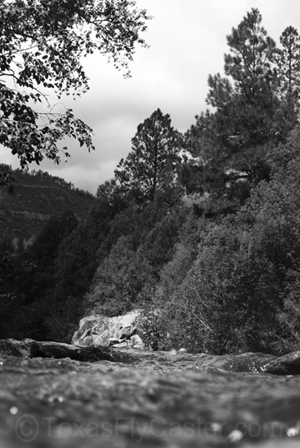 NOTE – Honestly, I am here to report on this one, and you can decide. This new H.R. 5078 sounds very important to us as a group (Nationwide), but I just woke up to it this morning – thanks to my wife's keen eye on the local Denton Record Chronicle "newspaper."

It does seem like an important piece of legislation being considered this week in the US Congress would've come to my attention before now, but exponentially more information goes out from TFC than comes in (as always).
In short, and quoting from only one source this morning, the "The Waters of the United States Regulatory Overreach Protection Act of 2014," sponsored by Republicans, is intended to eviscerate EPA powers and blunt the force of the "Clean Water Act." We can clearly see a title of a bill that includes, "Overreach Protection," comes from a certain, shall we say, more radical element in the Republican party, one that believes in confrontation over common sense.
No one will argue that in the last six years the Federal Government has gotten bigger and more intrusive, but that's what elections are for, isn't it? Majority rules. Now, I'm not saying the reach of the EPA should go unchecked, but I am not saying they should be shut down either (remember; I am a fly fishing former-fracker?).
Here's a part of that article –

Benjamin Bulis, president of the American Fly Fishing Trade Association; Whit Fosburgh, president and CEO of the Theodore Roosevelt Conservation Partnership; and Collin O'Mara, president and CEO of the National Wildlife Federation, also participated in the conference call to discuss reasons why the new House measure is a step in the wrong direction for members of Congress, who they say have had more than a decade to clarify and restore protections to the country's small waters and wetlands under the Clean Water Act.
"The bill that is before Congress today would be a substantial setback to the water quality," O'Mara said. "As a former state regulator, the lack of clarity over some of these headwater streams and wetlands has been a problem for years. The approach the EPA is proposing is absolutely common sense."
According to O'Mara, more than 115 million Americans receive some portion of their drinking water from surface water streams, and not to have clear definitions over which set of rules governs healthy water quality is detrimental to our nation's health and future generations.
The need for EPA regulatory clarification is needed, he explained, especially with the increase in algae blooms, a result of agricultural runoff — mainly nitrogen and phosphorus — in the Gulf of Mexico and off the coast of Florida. Such runoff creates a "dead zone," an area of water deprived of oxygen, he said. O'Mara also mentioned blue-green algae, which can form in stagnant warm pond water, poisoning cattle in North Dakota.
From the Denton Record Chronicle September 10, 2014 "Sportsmen decry bill that would quash rule"
So what do you think about this bill? To me, it's the definition of "A" Culture on the Skids – our United States Culture on the Skids. Maybe readers can do some more reading on HR 5078 and provide enlightenment here?
Here's what the National website for International Federation of Fly Fishers has to say on HR 5078:
– I Found Nothing –
Here's what the Coastal Conservation Association has to say on HR 5078:
– I Found Nothing –
Here's what Trout Unlimited has to say on HR 5078
http://www.tu.org/press-releases/media-teleconference-congress-still-playing-politics-with-clean-water
– http://www.tu.org/blog-posts/moyer-to-congress-dont-trash-the-clean-water-act
http://www.tu.org/press-releases/house-ti-committee-undermines-clean-water-act
Category: Causes, Culture on the Skids, Science and Environmental