SALT IS SALT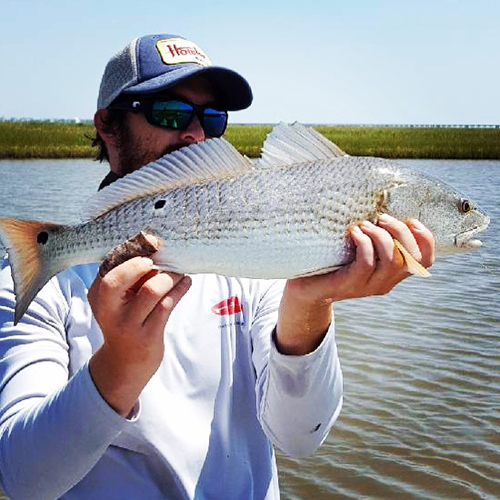 Hot fly fishing was the main topic at Bayou City Angler (BCA) in Houston, Texas, yesterday afternoon. And the audience, employees and customers at BCA didn't need any help whipping themselves into a frenzy over the coastal fly fishing scene with some duck hunting talk thrown in just to increase the volume. It was a chum slick of information, and we were all feeding.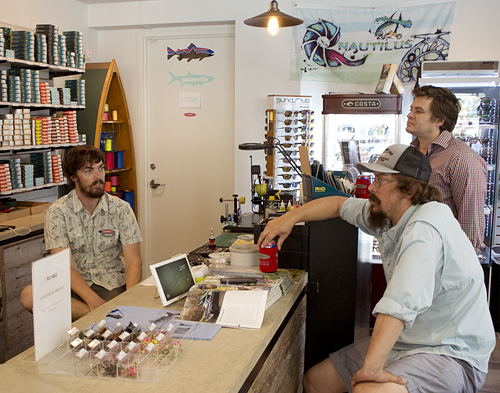 I did try to settle myself down a bit by looking at all the merchandise at BCA,  and I am very impressed with the inventory that has been built up at BCA since the last time I was in the store. Not only is there good inventory, they have a supply of discontinued Sage rods – right out front and CLEARLY marked down. BCA is also making room for their new fall clothing (out with the summer stuff), and an incredible series of markdowns on the reels we always want but never can afford – Abel and Hatch for example! It looks to me like BCA is establishing a name and place for itself in the fourth largest city in the Country. They also have the most extensive inventory of fly lines I have ever seen in one store, and smartly encourage buyers to try out any rod they are serious about purchasing – three reels per weight, with three different fly lines to help in decision making for line as well as rod.
CLYDE HAS A NEW GUIDE
I was there to pitch the next leg of the Clyde trip (Clyde – the car made famous in Drake magazine) to our old friend Danny Scarborough who now works at Bayou City Angler. Danny, being a wiser man that many I know, has sole possession and control of Clyde, and you can be sure it won't get hung up sitting in Houston for six months of … let's just say he won't be wasting anybody's time, or throwing me under the bus (still have Dallas tire tracks across my back) – unless I fall asleep in the middle of the road down south. That would be justified.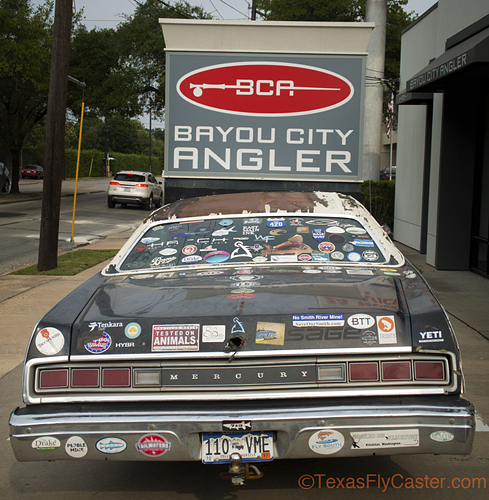 Danny couldn't keep his redfish stories from Tuesday out of the Wednesday chum, and not only was that shared information great, so was the growing knowledge of snook showing up "everywhere" in Texas now. Put simply, the level of conversation and free trade of information was like a good shot of top-shelf. In my mind, I thought, "this is how it's supposed to be." Heck, when you're as close to the action as these guys are – THIS IS HOW IT BETTER BE! Not a lot a talk, but talk backed by action – doing every chance they get to do it.
Of course there's the bad with the good and ugly. Grass carp are being caught out in the bay. The number of commons in the bayous is a fraction of pre Harvey scale count. I am sure the guys that like to kill off these fish in the Houston Bayous are happy. We know they will be back. The mold is settling into the homes inundated by the Harvey floods.
I guess this means I will be forced to commute to Houston on a much more regular basis to get a shot of the real chum, and get back to the level of energy that started this adventure. God knows, I am having a hard time finding a good chum-line in North Texas. Salt is salt – it brings its own energy with it. It heals. Friends have heard me say this, but let me just tell all of you sitting at home – this is a great place for a fly fisher to LIVE.
Category: Body-Mind-Soul, Clothing, Complimentary Reading, Culture on the Skids, Equipment, Fishing Reports, Houston Fly Fishing, Industry, Life Observed, On The Road, Store Merchandise