Start Me Up!
March madness, March fly fishing madness is upon us! It's the time when everyone jumps the gun in just about every imaginable way …
FISH ME – FISH ME NOT
The battle begins for air supremacy in Texas. North winds are about to start weakening on their way to giving in to those wonderful Mexican south winds that were probably the inspiration for air fryer machines everyone has nowadays. But the fat lady ain't sang just yet … and March can be a time to fish parts of Texas, like the creeks around the Houston region, and it can be a last gasp of winter in regions like the Red River border of Texas.
---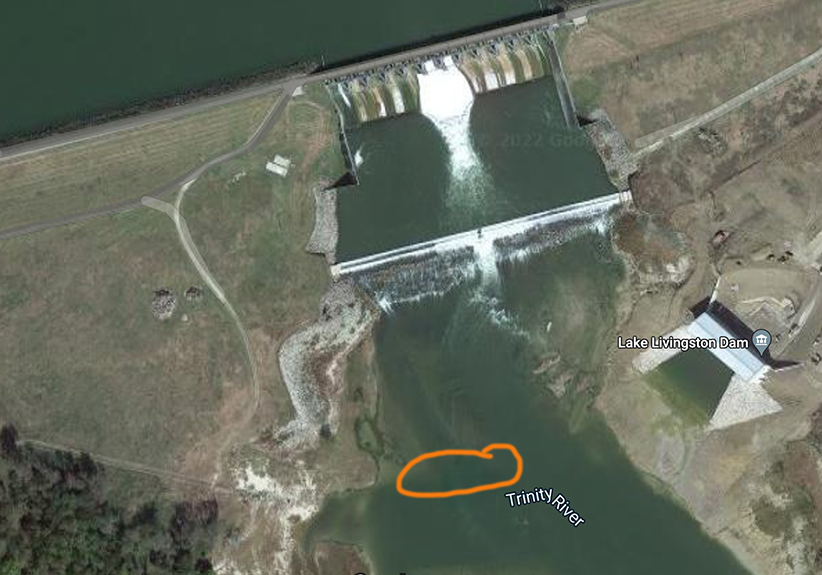 The Redbuds were in bloom yesterday, and so were the Confederate flags. I made my way toward Lake Livingston, Texas, not terribly far from the world famous Jasper. Primary Voting day in Texas, and I think the 21st Century is in trouble.

the Author
What I witnessed yesterday at Lake Livingston is a proper lake that (where I was in the Lake Livingston TPWD State Park) was still devoid of fish life. No movement and no action (TPWD Notes – "high turbidity"). It was the first time I have been to that lake, and I admit to liking the fantastic facilities at the Park, and the variety and vastness of the lake (I barely scratched the surface) while on foot. Below the lake, the dam regulates the continuation of the Trinity River toward the Gulf of Mexico.
Again, I saw no fish activity, but I did see a WAY TO FLY FISH that lower area – right up to the wire (the place where people and boats are not allowed. Two anglers, dripping with experience, and powered up with a 5-hp on their aluminum boat, showed me the way. So you'll need a kayak. Check your flow levels.
And kayak over toward the more left-ish side of the posts marking the line. These guys anchored there – – – this is to the left of the major release flow area which is narrow and too far from shore to cast into. Pure logic is at play here! You'll have to anchor as well. And … that is where the fish are – in the flow. Get into the flow
Since there was no way for me to get there, it was a Fish Me Not day at Livingston yesterday. There are fish consumption advisories for Lake Livingston, Texas. It was a great opportunity to think though: Here I was standing in the Trinity River, the same River that runs through the outskirts of Denton. And it was on its way to the Gulf of Mexico, almost home … a couple more stops before the big salt.
Fly Fisher Wellness
Regardless of your warm water fly fishing geography, or fish of choice, this Wellness Wednesday emphasizes a gradual return into the escalating activity coming this and every spring. Start with a lot of stretching, and depending on your age, be sure to start rock-hopping season (wet or dry) with good traction on you soles and a wading stick of some sort.
All jokes aside: The wading stick amounts to a third leg. I have fallen, those kind of gradual laughing here I go falls, with a wading stick – more than once. However, I stuck the landing better than I do without a stick! And for me, sticks evolve every season – from necessary, to optional to being a handy stake for my GoPro Camera as I actually get into a lot of spring fish. Some people are blessed with better balance, and some worse than average. With many years spend aboard a surfboard, I think that was a factor that brought me this far without some catastrophic fall.
Looking ahead, the more work we do on balance, the more prepared we are to get on the skiff or hop the riprap – and walk away. There is going to be a lot more effort necessary as my fly seasons get extended in future years. I have mentioned a "balancing gym" and that will be covered here in future Wellness Wednesdays.
Category: Adventure, Body-Mind-Soul, East Texas, Fishing Reports, Fly Fisher Health and Wellness