Apparent USACE Mismanagement and Lack of Coordination with TPWD Lead to Continuing Destruction on Denton Greenbelt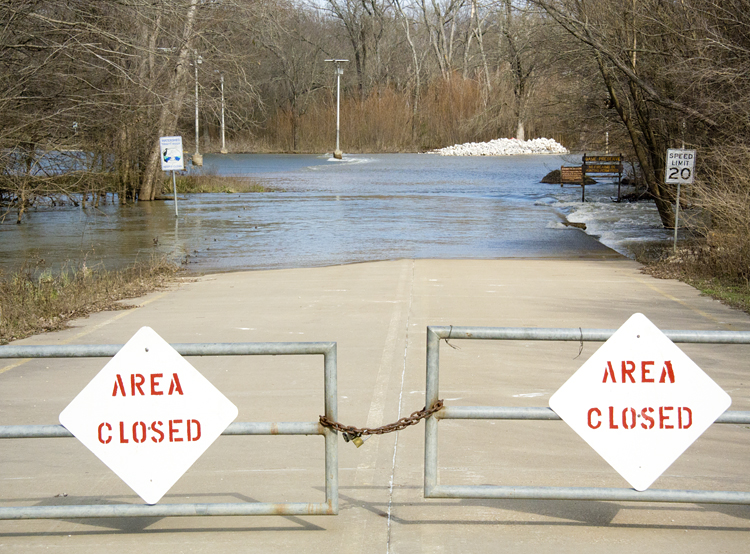 What's a tiny little fly fisher like me to do?
For years and years, we could all count on the spring (and even late winter) phenomenon of catching sand bass and even monster hybrids (remember my 10-pounder that got weighed on a Boga years ago?) to rise up, and move en masse up the Elm Fork of the Trinity until they arrived at the end of our lines at Ray Roberts Dam.
Mysteriously, that phenomenon did not happen again this rainy January. At first, it left me asking why? What happened? And where did they go? Those questions were actually answered last summer.
In an article appearing in the Denton Record Chronicle, they ran the story on the huge log jam and photos of that log jam from a drone. Needless to say, I was pissed. I had predicted that as the problem, and it was quite predictable based on what I already knew about the US Army Corp of Engineers. 
HISTORY
Long ago, when I was kayaking the Trinity and attempting to build a kayak shuttle service, it didn't take long to realize a few things (and who knows how many more I missed):
ONE: The USACE has a hands-off policy (let nature take its course) when it comes to removing / trimming the deadfall that obstructed the Trinity at several points — making it impossible to portage or pass through
TWO: TPWD does not have anything to do with anything but the parks and the Greenbelt. Contacting them about clearing the waterway was absolutely pointless.
THREE: Flows are controlled by USACE and they could care less about the desires of recreational kayakers and paddlers.
For people who knew nothing, like me, I would throw my frustrations at TPWD and they made it clear they were not a part of that.
From the drought that left the Elm Fork of the Trinity River as a swamp, we moved to a number of years of mega rains that filled Ray Roberts and then some, mega releases that were of the biblical caliber … taking all those drought-dead trees, old trees (HUGE) and everything in between, for the river ride of a lifetime.
The only problem is this constipation stopped right where the Trinity feeds into Lewisville Lake. And the trees kept coming, and they kept coming.
By February last year, I knew something was wrong. Epic releases resulted in little to no great (epic actually) fly fishing for sand bass or H-Bombs as I am fond of calling hybrids. We are talking, conservatively, a 95-percent drop!
HOW DO WE FIX THIS
The article, about this debacle has some brilliant moments in it, including the part where authorities say they can't do anything about it now. It's too huge, and the river will change course to correct itself. Really? Yes, I see it has changed course once already on the satellite maps, but how long are we (and the kayakers and those recreational dollars from the 50-thousand college students in Denton) supposed to wait? And you can't do anything about it? Let That is a huge red flag for me. With enough pressure, enough money, enough dynamite? I would bet you folks at USACE – YOU CAN DO something about this. Can't is unacceptable, and decades of mismanagement are unacceptable. As for TPWD you have a role to play as well. It is time to raise the 380-Greenbelt Park, basically bury the current one, start over and get it done. Funds, you say? No, really you haven't said anything yet – as far as I know. And that's because the word "can't" rules the day when it comes to outdoor investments in Denton. Give me a break.
Fixing and managing the Green Belt from Ray Roberts to Lewisville Lake is a long-term income generator. (Yeah, I know the big "G" little "g" government organizations are not into making money, or breaking even.) Letting "nature take it's course" (USACE) is now a proven loser and totally bogus anyway. Nature's course was taken BEFORE Ray Roberts and Lewisville ever were lakes, so that is obviously a moot point!
YES BUT HOW DO WE FIX IT?
I'm no world beater, although I used to think I was, not so much nowadays. (In fact the world is putting a pretty good beating on ME lately.) Do we contact the folks at TPWD – Texas Parks & Wildlife Foundation tpwf.org? Petitions? Corporate sponsors? Local corporations? Local governments that would reap the benefits of tax dollars from recreational consumers in the Denton – Lewisville (soon to all be Dallas) area?
Category: Causes, Life Observed, North Texas, On The Water, Science and Environmental