The Machete's Are Out
The past week was one of "those" weeks, but it leads to this week which is the last before I begin a new chapter – hacked loose from the bindings of a clock job in the basement of a City building, cut loose from that anchor and set free to roam the waters again. I should be overjoyed, but the ramifications at home? Well, let's talk fly fishing shall we?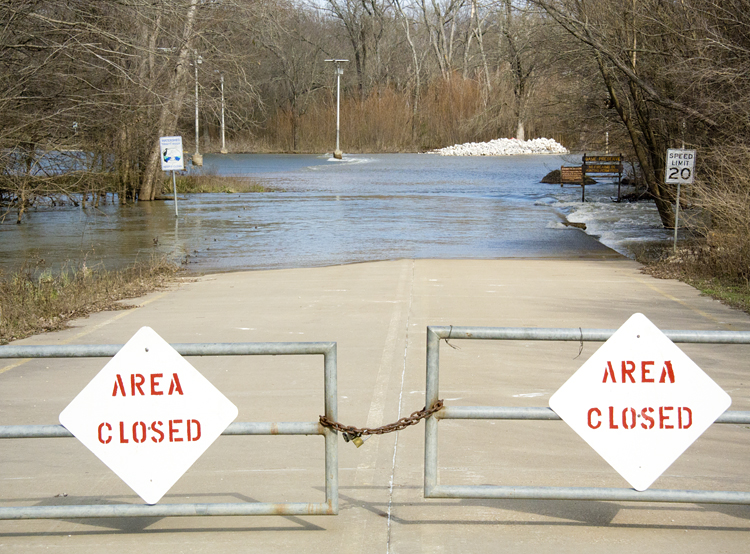 SO WHAT IS GOING ON?
The rain at the beginning of the month, and the fact Lake Ray Roberts was loaded coming into that rain, made me cautiously optimistic that maybe, just maybe this would be the time for one of those famous H-Bomb and sand bass events at the Ray Roberts Dam. My caution at the prospect was because conditions have been perfect for some of the best fly fishing Denton County has to offer and … …. nothing, blanked over and over from late 2018 and into 2019.
I had formed the theory in 2018 that the decline was because of obstructions in the Elm Fork of the Trinity River below Ray Roberts. By summer of 2019, an article ran in the local paper that included drone photographs of a mega-log-jam that no fish, not even the smallest sand bass could pass through. So this week I will run the long version of how one of the jewels of Denton County outdoor life has come to be a wasteland – not usable by fishers, hikers, bikers, birders or kayakers anymore. It's a sad statement on mismanagement by the US Army Corp of Engineers, and the Texas Parks & Wildlife Department.
The Greenbelt is a debacle certain to have what we in the word business call "legs." This story will go on for a long time. For me it's a study in how to generate interest in fixing something that is broken, instead of following Washington DC's new philosophy of "let's just break it, and we don't have to fix it mentality." This has to be fixed.
So you can forget about that H-Bomb and sand bass phenomenon for a year or even few years. We have nothing much to do but hunt for new flows that generate exciting fly fishing for those fine fish. (Remember, there are not any hybrids in Ray Roberts) Otherwise, we have spring somewhere out there, and the unemployment office, and a whole lot of other variables. One non-variable? We are going to see a lot more water this year than last.
Thanks for reading, and safe travels through the fog this Monday morning. If you know anything, any way to help move the rebuilding of the Denton Greenbelt at the Trinity along? Please contact me! I need names and information to make sure the approach to these untouchable and infallible organizations is thoughtful and accurate. Check in Wednesday for that long article and the links I have to perhaps start this wrecking ball swinging.
Category: Body-Mind-Soul, Causes, Culture on the Skids, Fish Kill, Life Observed, On The Water, Texas Water Conservation