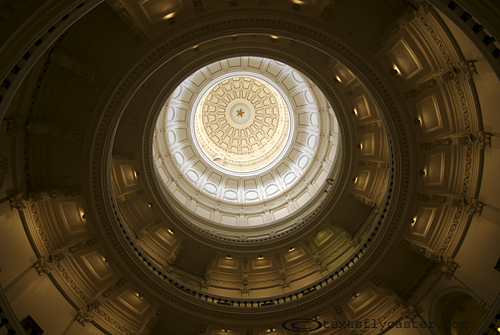 I hope all Texas Fly Caster readers had a wonderful Christmas, and you are still lounging by your computer, looking for something new to read somewhere – about fly fishing in Texas, or better yet on the Guadalupe River in Central Texas. This is the final installment on the Guadalupe, or "Guad" as it is affectionately known, and if you have the interest the previous posts will make sense of this one –
Fly Fishing The Guadalupe Tailrace – Bill Higdon
Introduction to Fly Fishing The Guadalupe
Part Two in the Series – Technical Information on Fly Fishing the Guadalupe
Part Three – The GRTU and Lease Access
As soon as the series on Fly Fishing the Guad started, the phone calls started coming in: "Do you really think it's worth it? Fishing the Guadalupe?" The reaction was anticipated in the stories, where I tried to put the North Texas balancing act into distance perspective. Sure we are closer to Oklahoma, but really, what's new at either the Blue River, or Beaver's Bend? Sure the Lower Mountain Fork (LMF) area was redesigned by floods, but you would have to show me something spectacular to prove that change, in that instance, is not good.
And Here's Why
As for beauty, you could be hard pressed to pick the Guad over the LMF. However, they really don't compare to each other on that level. The Guad is a special river in Texas, while the LMF at Beaver's Bend is one of the jewels for the State of Oklahoma. Geologically, it's like comparing apples and oranges. Camp sites and cabins at LMF are all in the LMF's win column – hands down.
Now, where things get more interesting is when you step out of the water, and go eat or to a fly shop, or to hear live music. What are the three rules of retail? Location. Location. Location.
First, you are a stone's skip from New Braunfels, San Marcos, Gruene and the weird capital of Texas – Austin. Inside the city limits of each, you will find spectacular dining, entertainment and of course shopping. And we know who the shopping is for – those who don't like to wait around for hours, days, on end while we fish.
In Gruene, you could eat at a significant other friendly place like The Grist Mill, and shop the main drag that includes, of course, Gruene Outfitters owned and operated by Tiffany Fluitt. If you stop in at Gruene Outfitters, be sure to tell Tiffany where you read about her place. Gruene is one of those enchanting places where a river, literally, runs though it.
Then, if you are feeling adventurous, head over to San Marcos and check out the Mexican food near the campus of Texas State University (formerly Southwest Texas State – party capital of the State) at Taqueria Del Charro on Hutchison, or Garcia's on LBJ.
A little further on up the road is Austin, the capital of Texas. It's weird, quirky and a small blue pimple on the red-ass State of Texas. Sure they have a progressive agenda, but Austin also represents some of the best things Texas has to offer a more active crowd. There is so much to Austin, it's impossible to even do it partial justice. Music, dining, entertainment, lodging, shopping, and my favorite – people watching. For fly fishers though, you can get some fantastic warm water action at Lake Austin once the trout settle down and the temperatures go up. I don't hear a lot about fly fishing shops in Austin, and have never been inside one, but there is the Sportsman's Finest out on Bee Cave, and I have been inside the Cabela's in Buda – which leans more heavily toward saltwater fly fishing in their shop.
So, you can see that this region of Texas has it over the area around the Lower Mountain Fork. There really is no comparison, and it's mostly unfair to try to even make one between these two locations. Currently, the quality and quantity of large rainbow trout in the Guadalupe far surpasses those in Beaver's Bend Lower Mountain Fork. The challenges of catching Guadalupe trout are greater than the challenge of Zone I in Oklahoma -hands down. Maybe that's why, if you're looking for a fix, you want to get that trout drug as easily as possible? Oklahoma is easier, on the driving, on the access and easier to catch numbers.
Thanks for reading the Four Part Series on the Guadalupe River, and I trust Texas Fly Caster readers to strip in the intentional slack on this story, and add your two-cents-worth to entertainment ideas, complete with experiences you have had in this part of the huge State of Texas.
Category: Culture on the Skids, Fishing Reports, Guadalupe River