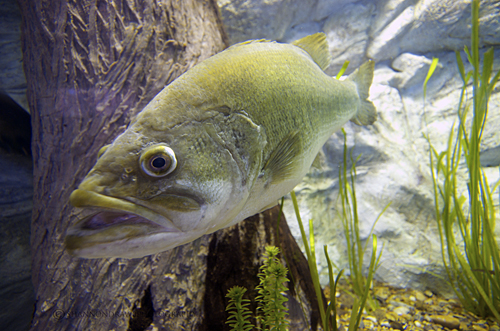 The closer I came to Athens, Texas, the wetter it got. It seems like everyone in that part of Texas prides themselves on having some hydro representation – ponds, tanks and all kinds of water elements are part of the landscape around Athens. And the wet winter has done a lot to insure these elements are full of water.
The annual fly fishing extravaganza was spread all over the fisheries center, with fly tying, casting demonstrations, lessons, lectures and fishing – let's not forget the fishing. It was an interesting cross section of people, from the inexperienced who had that look in their eye, to seasoned grizzled and dutifully attired full fledged fly fishers.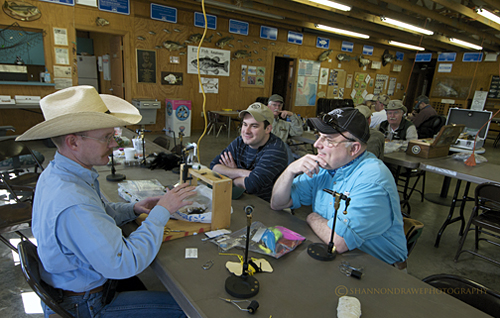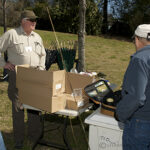 On the industry side, Rick Pope was manning the information booth for Temple Forks, bringing the religion to the masses, and the folks from Mariner Sails had a full quiver of kayaks on hand for demo paddling. One kayak that caught my eye was the new Wilderness Systems answer to Native Ultimate kayak models. Called the Commander, this boat is the sincerest form of flattery for the folks over at Native. It's obvious they are taking a shot across the bow of Native, and there are some offsetting differences that could lead a buyer to a spit decision. Look for more about the new Wilderness Systems Commander here this week.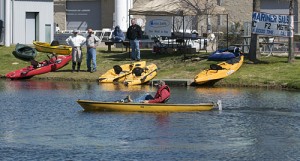 I also managed to catch Robin Rhyne twisting up a few furled leaders, and although I saw it, I would have to see it a few more times before I could figure out how his jig works, the loops and crossovers. I was curious about what properties are in play when it comes to how these leaders perform, and I think I understand what is at work after talking to Robin.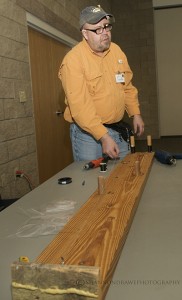 Overall the Texas Freshwater Fisheries is a spectacular facility for families and kids who may have some interest in biology, or aquatic life. There are aquariums, displays, fishing rods to check out and fish to catch. If you do take family, plan on about a half day, and if you can time it for an event – all the better.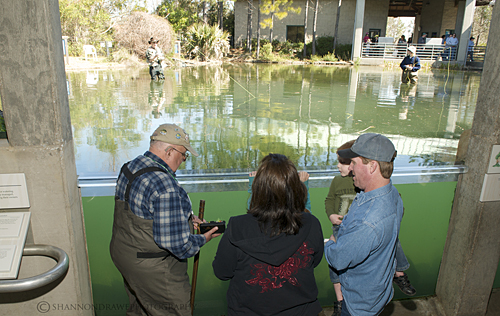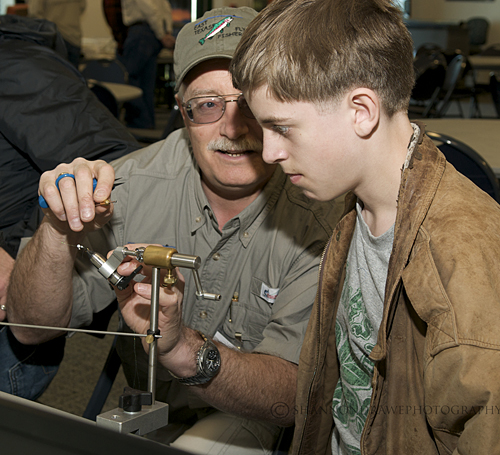 One interesting tidbit of information was given away at the session on finding fish, and that's about when to fish. claims the Weather Channel's Fishing Forecast is dead-on accurate. I find that disturbing because it narrows prime fishing times down to a few hours on a daily basis.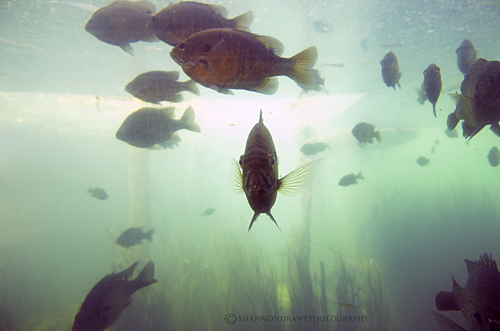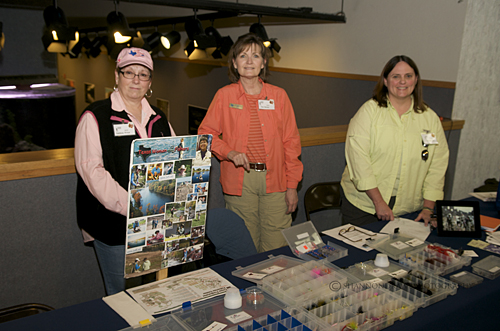 The women of the Texas Women Fly Fishers were on hand to sell flies for a good cause at the annual Fly Fishing event in Athens, Texas.
Category: Equipment, Events, Fly Rods, Fly Tying, On The Road, Science and Environmental, TECHNICAL, Technique