Good morning again! It is morning in the Texas Fly Caster world. In a week's time, we waged war behind the magic curtain, and moved the magical kingdom of webdom from a corrupt system of hosting (thanks for nothing Hostgator Houston Texas) TO new hosting with 24-hour armed-dwarf-flying-monkey guards who protect this site from feckless hackers from China (we're friends with Russia now, aren' t we?).
The snow late last week reminds those of us here in North Central Texas that we really are just a part of the US central plains, aka. Southern Oklahoma. It's a reminder none of us needed.
The reminder we do need is that it IS 2017! What's ahead? What did we leave behind? And what do we not know now that we wish we did know now? Time will tell. It will tell everything this year.
2017 THE YEAR IN ADVANCE
PHOTOGRAPHY = ART = PHOTOGRAPHY
You may have already noticed an "artistic shift" already sneaking in this year, with the images I use to supplement the words I write … it turns out I'm less, and less interested in "perfect photography" these days going forward, and more interested in an "impression" of a photographic moment. I've been doing "art" for years, and kept it separate from the fly life until this calendar turn. To get a taste of what you have (probably) never seen, have a look at the new galleries at Shannon Drawe Photography, like this one – ART GALLERIES. I am shutting down my first photography website this month, www.sdphotography.com (est. 1993), and consolidating the artwork under the flagship site.
(Thanks to a reader who called it painting,) but yes, underneath the "impression" is a sharply focused and properly exposed photograph, but after that? Well, I am still finding my voice, trying not to "copy" other's impressions of their photographic works, and learning – learning A LOT. Remember, photography is an accepted art form (which was still a debate when I started), but all photography isn't art or worthy of being called art. Do yourself a big favor in 2017: Put down your phone when you go fishing. Pick up a real camera.
VIDEOGRAPHY = EXPERIMENTATION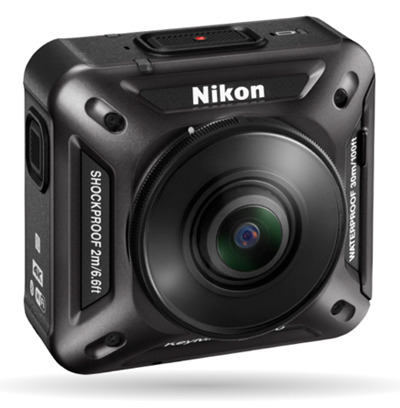 There will be more videos in  2017 than in 2016, as my energies and ideas seem to have exploded once again – with all the new technology and hardware that is beginning to BREAK the bounds of what we have seen in fly fishing. The best example being new 360-degree cameras, like the new NIKON Key Mission 360. You can get your hands on one at Competitive Cameras in Dallas, TX, right around the corner from the Tailwaters location. In my (warped) mind's eye, I see this camera on my skiff – showing a ride out to (in my mind's eye) a favorite redfish spot at sun up. I also wonder about the other cameras in the NIKON Outdoor Sports category, like the 170 and the small 80. Can anyone compete for market share with GoPro? GoPro is a company that seems to have gotten very good at shooting themselves in the foot as of late, so the time is right for a new leader in this booming industry. GoPro still has the worst batteries I have EVER SEEN. There will obviously have to be major adjustments made by software industries: For example, my version of Safari will not show the 360-degree MISSION videos.
One more word – DRONES. I inspired one well known photographer to plunge into the DRONE perspective for fly fishing a few years ago, and he got in way ahead of the curve. I have no desire to fly a DRONE. I am always looking for DRONE pilots who have the time and the courage to fly over water. I had a couple of good leads in 2016, but … we all get busy don't we? And life always gets in the way, doesn't it?
LIVE TIME?
I have tried live broadcasts in the past (dabbled in it starting in 2013), but the time may be right to get real about this insanely powerful  medium – the LIVE BROADCAST. What form should it take? A live YouTube feed? Talk about playing with fire? This is how you do it in my realm. Play with fire, get burned a few times, and live with a fine patina. I may have to throw in a "Survey Monkey" survey to find out how YOU THE CONSUMER wants to consume this new media (SnapChat, YouTube, Periscope … or whatever else comes along). We'll probably start this month with live session fly tying. More bleeding edges ahead.
SPEAKING OF SPEAKING
My first speaking engagement in a long time has been agreed to (depending on scheduling my lecture time) for the Texas Freshwater Fisheries' 2017 Fly Fish Texas event in Athens, Texas. You bet I am bringing the skiff! Right across the parking lot is Lake Athens, and I have a date for a rematch with that water body. I guess everyone will be at the "First Ever" (as opposed to the "First Annual" as it described itself) event in Plano — the Texas Fly Fishing Festival — on the same day. Every single aspect of that event seems to be, as I see, a Pay-Per-Attend / pay to get in affair. Imagine that! Paying for great information, and a great lineup of speakers! Modern heresy! ($22 to get in, and $75 per speaker/session) https://www.squadup.com/events/the-texas-fly-fishing-brew-festival
Personal Opinion: One would think the organizers would have attempted to tap into the Texas fly fishing guides for speaking engagements. It appears the organizers have plugged in a good number of their east coast event speakers into this event (including the superstars). And they're showing only ONE Texas microbrewery on tap for the event as of today. There must be six here in Denton alone.
READ MORE ABOUT THE UNIVERSE
PARALLEL UNIVERSAL SPHERES – ALL BALLS IN THE AIR IN 2017
CULTURE ON THE SKIDS – Of course running, as always, in the background; how to make Texas fly fishing go while making life go forward once again – with income, health, momentum, excitement and commitment to professional successes. The fly life, and the photography life won't survive each other without the grease that keeps the wheels turning. So, there will be the continued use of Pay-Per-Vew and donation raising here and on YouTube videos. There are some documentary projects on the stove, and I'll be seeking crowd funding through"GoFundMe," and other sources. And there will be the launch of new websites, consolidation of old (very old websites), and abandonment of those well intentioned site concepts that should have generated income and freelance writers participation (from knowledge), but didn't. So, we can say farewell to the "Texas Skiff . com" idea for now. There's no backing down from my philosophical cliff edge – good information has value.
Websites are still being built through www.dentondigital.com, and the event I created in 2010, First Friday Denton, is firmly a part of the Denton, Texas, social landscape and growing rapidly.
Moving up in the rankings this year, besides this site, will be a launch of distinctly different sites:
relaunch with Pop the live shopper – www.popsflyshop.com happening now A REVOLUTION IN ONLINE SHOPPNG
continued support of startup www.wattaride.com as this green business gets off the ground
www.dentondigital.com – the website design branch of the photography business
I am sure a lot more will come up!
Category: Causes, Complimentary Reading, Culture on the Skids, Fly Art, Life Observed, Photography