fly fishing for redfish on laguna madre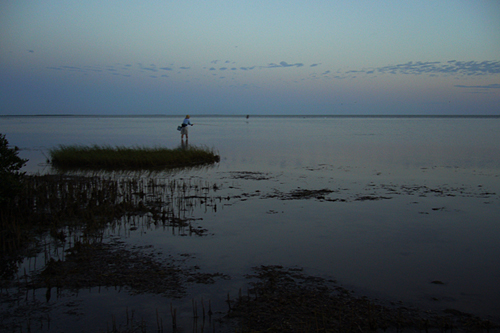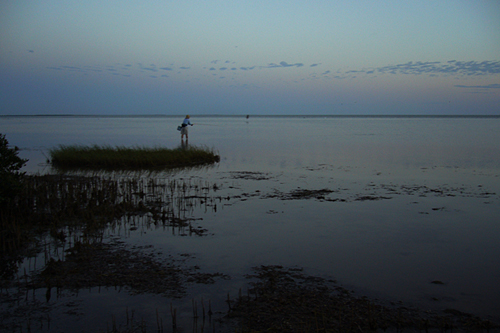 Sunrise on the Laguna Madre with David McNewDaddy.
The wind was at my back last week, as I found myself at the tip of Texas wading the flats of the Laguna Madre, and then on the return spending time taking Rob Woodruff's entomology class on the Guadalupe River, in Canyon Lake, Texas. Thank goodness for that wind, since my Land Cruiser went over 300-thousand miles on this trip!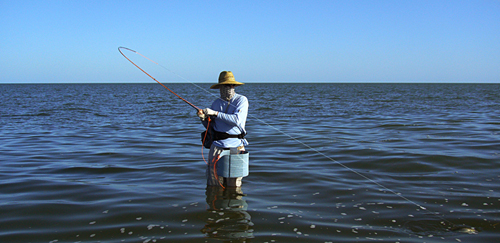 Fish on. David brings home a Speckled Trout on the Laguna Heights side of the bay.
The salt experience was much more productive than the last time, with the helpful knowledge of Ray Ramirez in Brownsville, Texas. Not only did Mr. Ramirez provide a previously proven fly formula, he also clued me in to specific sites 
Category: Central Texas, Equipment, Fishing Reports, Fly Tying, Gulf Coast Report, On The Road, Paid Reading Content