fly fishing in daingerfield lake chain pickerel texas weather
van vleck tornadoes texas rain map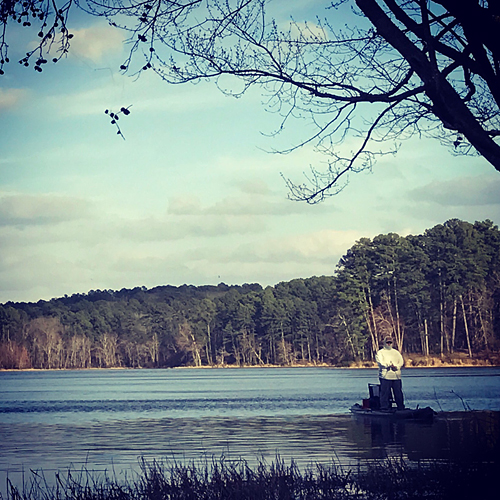 3Ms Courtesy Photo 2017 Daingerfield State Park Texas.
We had a close brush with much needed (on a yard level) rain over the past two days, but today is a bright sunny day with no rain on the radar for about another week. All we recorded here amounted to barely an inch of precipitation. Just in case you think rain is all about water, it's not! These cloudy rainy days also trigger fish bites in lesser known places – like Daingerfield Lake in East Texas.
EAST TEXAS DAINGERFIELD LAKE
Daingerfield is a lake known for its abundant, perhaps overabundant, supply of chain pickerel. These East Texas chain pickerel have proven to be extremely susceptible to the fly year after year. But they really come out to play on overcast days more than any other time. So I was not too surprised to hear that this past weekend was not so productive for the 3M's at Daingerfield.
Daingerfield is a fantastic place to pursue an unusual fish, in a very beautiful setting; surrounded by pine trees, a smallish lake that is completely fishable by kayak. It is perfect for family overnights. It also has crappie, largemouth and sand bass in fair numbers. The lake is a no wake lake, meaning you can bring a boat in, but you can't go fast enough to make a wake. Why would you want to anyway? This lake is tiny by boating standards, and the quietness is one of the first things that will strike you Metroplexians – right between the ears. This lake is close, and is truly an ESCAPE from what ails you.
ON TO THE WEATHER
We did have a sweep of rain across North Texas earlier this week, which is great news; it keeps the lakes topped off, and puts pressure on the USACE to release water leading into Spring 2017. Those water releases are key to: 1) the sand bass bite in creeks, 2) big releases in rivers that trigger hybrid bites, and 3) enhances our carp habitat everywhere. Right now, we are looking at consecutive year setting itself up to be off the charts for fly fishing inland Texas waters.
What is not included is a run of very bad weather that hit the Texas Gulf Coast yesterday. Van Vleck apparently suffered the brunt of these unusual February storms. This is dangerous stuff for those of you fly fishing the Texas Gulf Coast.
The map still tells the tale for Texas, plain and simple.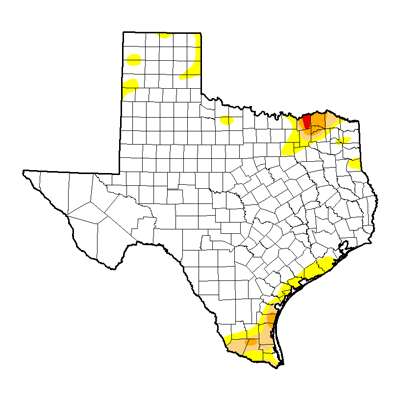 See more details here TEXAS DROUGHT MAP
Special thanks to the 3M's for sending in their photos from Daingerfield this past weekend!
Category: Culture on the Skids, East Texas, Fishing Reports, On The Road, Reader Contribution, Science and Environmental, Texas Water Conservation