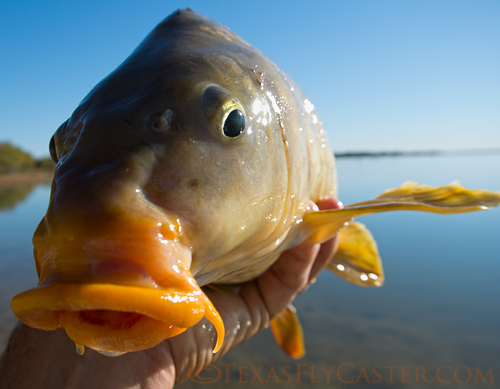 There's nothing like a little escape to catch some late season carp on fly rod! I guess it came down to Whitlock's enthusiasm, and the outcome of Tuesday – to put me on a collision course with a few (not just one) spooky carp.
They're in their fall mode. That means your casts extend to thirty feet, and your accuracy (with clarity) can be widened to about an eighteen inch diameter. The angle of the sun, as you can see, also gives them the upper hand, and many more were gone way before I ever saw them.
Let me know if you want in on half-day off season rates, and as long as the weather is like this, it's a go. And it's a pretty easy go actually.
Category: Fishing Reports, Fly Fishing For Carp, North Texas