Fly Fishing's Spring Signs Everywhere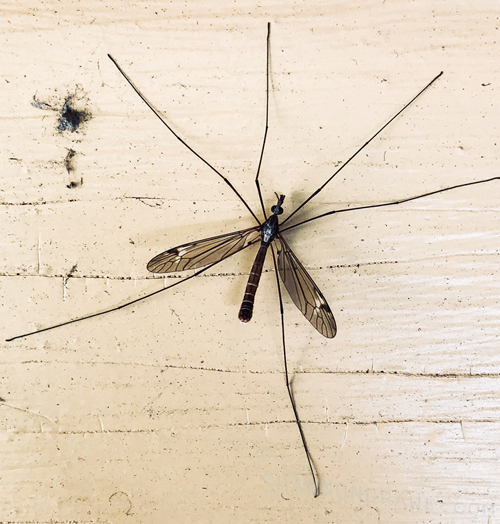 Good Monday morning! What strange days we are living through, as a Nation, these days. Bombs going off in Austin, bridges falling in Miami, a President protesting too much … it seems the only thing we can count on is the seasons changing and the fish coming back to hand and reassuring us that no matter what else happens – we can take a very few things – things that matter – for granted.
So as we battle the relentless wind that takes us off the water for weeks at a time, we have to be observant, and measured and patient.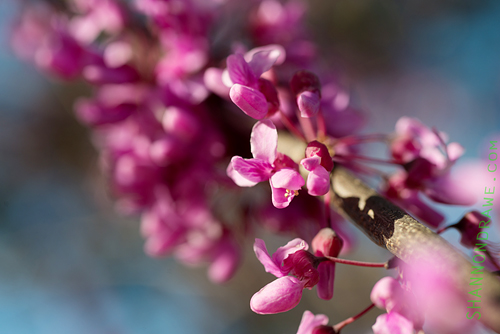 Redbuds in the Redbud Capital of Texas – Denton, Texas 2018.
In North Texas, we observe the crane fly coming around now – around our outdoor porches and lights. And we observe the tame and wild redbud trees flowering their pink hues that earned Denton, Texas, the title, "Redbud Capital of Texas." I guess Texas towns have always had this thing about being the capital of something, or being attached to the biggest of something.
As we measure, we look at air temperatures, wind speeds and water temperatures. On the occasion of floods and full lakes, we also look at flow rates out of the lake dams – those flows that give us reason to chase sand bass and hybrids (and the occasional five-pound bass) that respond to those flows.
An app that like for a snapshot of weather is called, Wunderground, and is available in your app store.
The weather radar I use all the time, and have had for years, is called Hi-Def Radar, and is very accurate.
Here is a link to your USGS Hydrological Data for Texas – USGS Texas Water on the Go.
I hope you got a feel for the esteem I hold Lefty Kreh in from this article last week – Lefty Kreh Leaves Us With a Vast Inheritence – We Stand on His Shoulders. I am still thinking about what made him special as a personality, and one more thing that comes to mind is that when he talked to us individually, I felt like he would always remember each conversation because I always will. In truth, his connections to fly fishers were singular, but in the multiple thousands and thousands. There's no real way to say he connected to us individually, but IT FELT LIKE HE DID. And that is what someone who has "it" can do – connect in a way that makes each of us feel connected to him. It is a priceless skill. I imagine I will have more to say about him in coming days and weeks.
Well, this is a week that would be absolutely perfect – if not for the wind. I will have to seek shelter in order to fish at all, but we gotta' do what we gotta' do to get our shots in. There's more information in coming days, as I wrap up some things, and open a few new cans of worms … so stay tuned, and feel free to help out the fly fishing community by SAYING SOMETHING about your spring fly fishing adventures in 2018. After ten years of doing this, it should be obvious to you that your SILENCE IS NOT GOLDEN – it's LEADEN.
Category: Body-Mind-Soul, Complimentary Reading, Culture on the Skids, Fishing Reports, Life Observed, North Texas