COMING SOON – New Monthly Casting Call at the Fly Bar and Grill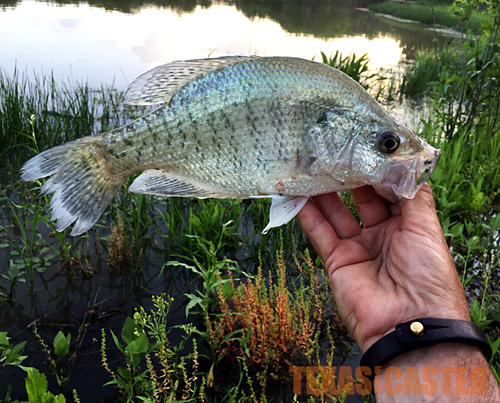 Good morning and welcome to the tried and true Monday Morning Sidewalk! As this weather hits peak season, so do all our outdoor activities. One thing I think is highly valuable, if you are into  the outdoors, and IN OR PASSING THROUGH Texas is a State Parks Pass. I use mine all the time, and it isn't unusual to be parked at a fly fishing spot that is HOT, and also covered by my pass. Feel Free to Think (FF2T) – it's going to save you a lot of money over the year you have it.
There's a lot going on this week that isn't related to fly fishing, but is related to a birthday ending in zero, in a few days. Not mine of course! My zero day is still five years away, and the jury is still in deliberation as to whether I will even live that long, but for the record what a great double-nickel I have had thus far.
Away with the personal shite, we have fly fishing to attend to! Last weekend was a rollercoaster of weather, but with the rain came open flood gates, and you know that means hybrid bass and sand bass action in those spots. The temperatures have played some havoc with the flats, but don't be surprised if you start seeing some intrepid videos on your favorite discussion boards (of carp on flats) this week. It's that time again.
CASTING CALL
I was talking to a confidant, and fisher – fly fisher over the weekend, and he has inspired me to create a new monthly event here in my own back yard. It is intended for people who book carp trips with me, but may not be ready, or even aware of what it takes in the category of CASTING A FLY ROD – to present to carp from a skiff.
I have had enough clients on the skiff now, to realize that some are good casters, some are better casters, and some are very good casters. A good caster needs to be better to have a chance at carp, and that is what this monthly FREE event is about. More details coming soon about this MONTHLY CASTING CALL.
The daily schedule is so tight now, that days on the water are limited. This week, for example, Wednesday is the escape day. And I AM LOOKING to escape. If you have any recommendations, feel free to give them up to me now! I did get a pin dropped on a spot last week, and that fly fisher got a free year of subscription reading for the effort.
I am going to have to squeeze in a regular video report, the original Texas Fly Fishing Report, somehow, this week. The salt is just going OFF, and we'll try and figure out why. There's no reason to look at where – it's going off EVERYWHERE.
For those who need to e mail me, and have been getting bounced, I discontinued the fly@ e mail address a long time ago due to hacking vulnerability. my e mail is texasflycaster@ gmail now. Please save that in your Rolodex. Also for text and talk users you can hit me at 940 three80 040eight — had that number for 25-years now, and is good for photography, website design, guiding, writing, welding, lawn mowing, manure moving …
Thanks for sticking with me, and be safe and happy as we get into full spring mode this week! This year is one for the fly fishing record books so far! Keep me posted, and I'll do the same.
Category: Body-Mind-Soul, Casting, Complimentary Reading, Culture on the Skids, Fly Fishing For Carp, Life Observed, Technique