Good morning and welcome to wherever you arrived this Monday morning. It's a blustery day here in Spring, Texas, and one that has people telling stories about "where they were" last night when the hail storm hit this part of Houston. Me? I was on the road back from Pasadena where I had taken a quick look at a skiff that I had seen on Craigslist. Unfortunately that boat did not have the setup I needed, but if you're looking for a move from kayak to boat, and you want to check out all the options that are out there – scroll down to the bottom and check this one out. This boat is from a mold that eventually went to the Ankona company in Florida.
And speaking of boats, they're everywhere around these parts of course, and I stopped to get some of that cheap (very cheap) gas … and struck up a conversation with two guys topping off the tank on their Kenner. "You know what boat stands for don't you?" Of course I bit, "No, what?" "Bring Out Another Thousand" And of course they had to tell me the obligatory two happiest days a boat owner has, which I have heard a thousand times before, and so it must be true.
It's up and out early this morning, as the trip to Houston, TX, winds down on the clock. There will be a line cast around here somewhere, but it feels a lot like the "Colorado Monsoons" around here, where we get a few hours of weather to thread the needle and fish. Evenings here are bringing out incredibly unstable weather conditions. Today we're waking up with temperatures in the lower 50's here in Houston. And it looks like this weather is wreaking havoc as it heads across the eastern United States.
I certainly had the time Sunday to take a look at Lake Conroe, and the lake that was up the last time I was there, is literally full, and since it was Saturday, overrun with boats of every size, shape and color. It was a zoo that is no longer a step off and wade for grass carp. Yes, you're going to need a … boat or kayak. Does this sound like a broken record, or what? If you have the opportunity to fish Conroe, the water should be cooperating as it gets into a lot of manageable vegetation and has crept up under those overhanging pine trees of all sizes. Think about those bugs falling off, or being knocked off those branches. In a nutshell, don't watch that Conroe grass carp video and expect anything like the same conditions today.
Saturday past, we headed down to a town called Wharton, and all along that route from Houston proper down 59; creeks were out of their banks, and rushing. It'd be safe to assume there is going to be an untenable amount of freshwater in the inshore bay system that is fed from those creeks and bayous. How widespread this desalinating event reaches, I do not know.
If you are out and about in Houston, be sure to check out the beer and spicy pig ears at The Hay Merchant at 1100 Westheimer. It's one of those places that's right there on the edge of the beautiful people and the rest of us. And it's darn close to Buffalo Bayou (which was running big time).
I promised to give a shout out to the boat owner, as he was kind enough to meet me late Sunday afternoon in the Pasadena area.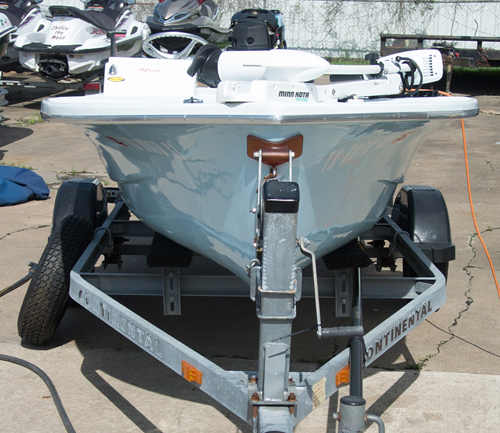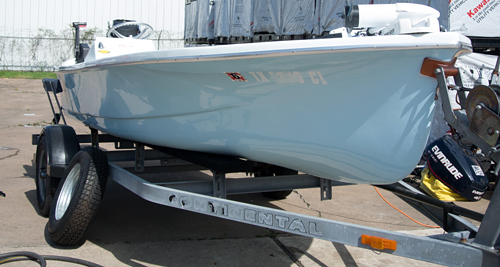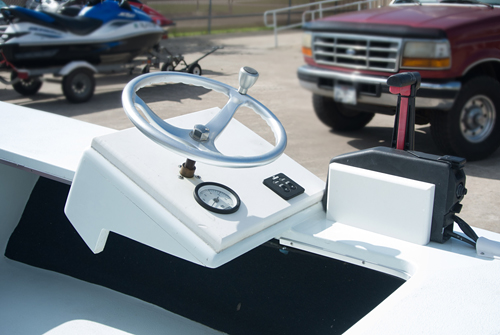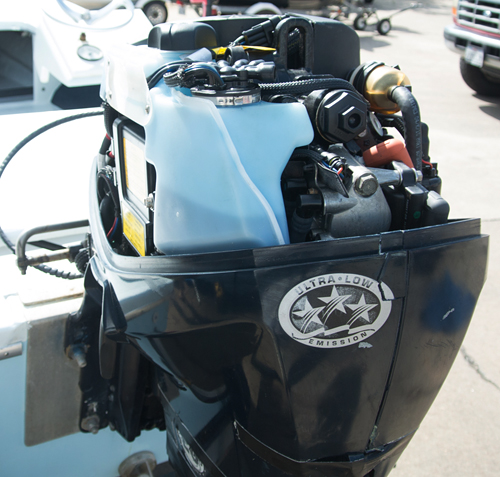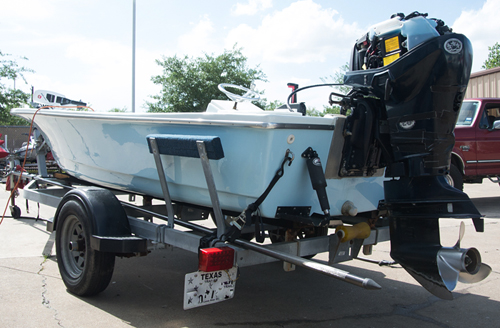 http://houston.craigslist.org/for/4913079084.html
Category: Adventure, Body-Mind-Soul, Culture on the Skids, Eating and Drinking, Texas Gulf Coast