I tell you what we're gonna' do. After I gave a private casting lesson at Lake Ray Roberts Saturday morning, I took a drive around and checked out the usual suspects. I quickly came to the conclusion that the drought is picking up speed, and there's no since in trying to continue the carp guiding season at this point in time.
The habitat is decimated. It's getting worse every day, and the moving target takes three days of scouting to each day of guiding – it moves that fast. Rather than delay a trip, or any other options, it seems only appropriate to let everything rest a bit.
Those of us who are regular fly fishers on Lake Ray Roberts, Texas, are beginning to see things, not illusions, but things unknown and submerged are emerging. It's a great chance to map habitat, but I get the feeling that we could be headed for catastrophic … imagine 10, 15 or 20 feet low. Right now, the lake level at Ray Roberts is only down a little more than six feet.
Conservation level is 632.5 and the lake lost .02 foot yesterday, showing 626.37 today. My math says that is 6.1 feet low. There's nothing in the forecast that says we won't bottom out at another six (6) feet lower. Lake Travis is down 60 feet, so who says "no way!"? Take a look at the Lake News website for a simple graphic on Texas Lake Levels. Make sure you take a look at the graphic's lower right area – how many gallons in an acre foot? And if you take that number times the number surface acres Ray Roberts has, times the number of feet Ray Roberts is down, times the number of gallons in an acre foot of water for example, the number of gallons missing from Lake Ray Roberts is 8,341,785,606.1 gallons. After "8" say billion, with a "B." The funnel effect will create a margin of error of course.
Have a great day wherever you find yourself today. We will be out of circulation this week, but back in the saddle here by next Monday. I'll be wandering around outside tonight, in 48-degree temperatures, and missing Texas not a bit. I plan on checking in, assuming all technical gremlins stay behind and out of my carry-on bag. There are many club meetings this week, so be sure and follow the Texas Fly Caster twitter feed for those notices @texasflycaster.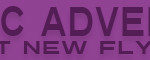 Category: Fishing Reports, North Texas, Science and Environmental