fly fishing texas houston fly fishing flats skiff #flyfishing
Welcome to wherever you are this fine Monday Morning. I hope you don't have as many weather stories as we here in Denton, Texas, do. Last week was one of those weeks here in North Texas.
HIGHLIGHTS OF LAST WEEK
Roofers and disaster centers have popped like weeds here in Denton, Texas. As little as a half-mile could have made the difference between red tape and a clean escape. We have the red tape. A rear windshield gone from one car, and a totaled out roof are the early scores for a game Mother Nature always wins.
All living things in our care lived, but I have heard some birds, including at least one flock of cedar wax wings, were wiped out. With the size of the hail we had, I bet the local cows are tenderized.
None of this hail and precipitation amounted to a hill of beans though. I won't bother to quote the lake levels, and if you are easily depressed – don't look them up. We are still firmly in tenth place All-Time for the driest start to a year since they began keeping records (here in North Texas).
Last week also brought bass action back onto the radar. I was doing a little divining with my fly rod in a park cove last week and did find male largemouth, in the 2 to 3 year-old range, in waiting for females. They are tightly ganged and eating. I have yet to see a single carp.

Gas prices and a stale, sagging economy are keeping me close to home, so it appears I won't make the spawning times at the electricity cooling lakes I had put on the radar – this time around.
INTERMISSION – Take a break from reading this heavy content, and feel free to go to the SURVEY and exercise your power to change Texas Fly Caster. Change is good.
THIS WEEK
We are forecast to continue the crazy train of a weather ride here in North Texas, all the way to the end of the week when things get warm again. Gas prices, and photography work continue to keep me close to home base. Private water "talks" are about to get underway, and there may be some unexpected surprises soon. Houston is on the radar for next weekend, and just in time. Grass carp, common carp and bass photographs continue to pop up in my text messages from Houston – almost daily now. If you fly fish the Houston area, your fly fishing is ON.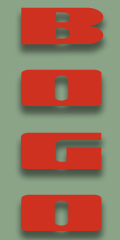 If you haven't heard about the BOGO, read about it here – BOGO. The promotional is going well, slightly better than expected, and my hopes are high for the final outcome. No matter what, we're on an exciting ride aren't we?
Category: Adventure, Culture on the Skids, Fishing Reports, North Texas