The Fly Fishing Side of Larry Haines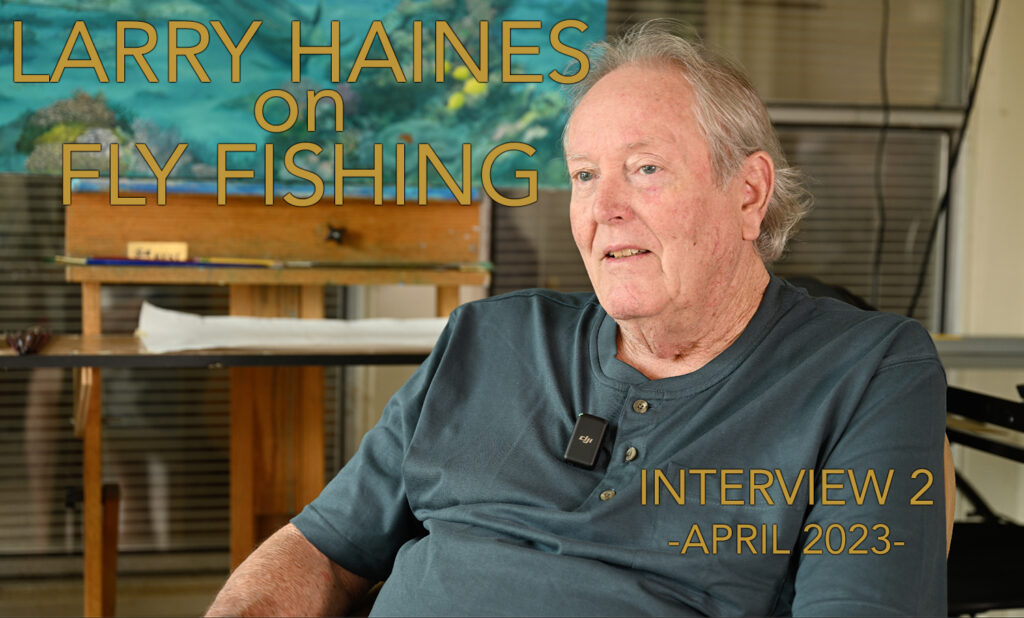 There are people that I consider to be more than the sum of their individual parts in the world of fly fishing. Larry Haines is one of those people. His art is integral to the Texas Gulf Coast art scene, and his influence on that scene continues to this day. Far from retired, in the first interview with Larry, he talked at length about his history as an artist who found his calling in fish and angling paintings that enjoy widespread popularity. Visit his website SPIARTIST.COM to view or purchase his work. Larry Haines also on Facebook. AND DON'T MISS HIS FIRST INTERVIEW – TEXAS ARTIST LARRY HAINES on YouTube.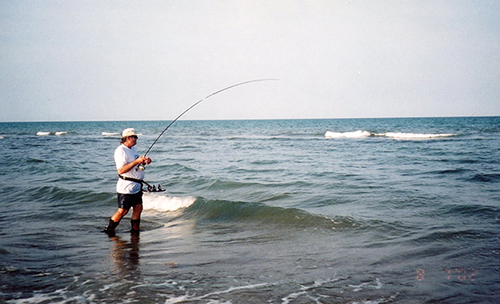 Read more

: Larry Haines Interview 2
This interview is about the fly fishing Larry Haines, who was breaking all kinds of ground in a place where I come from – South Padre Island, Texas. The thing is? news gets to the southern Tip of Texas very slowly still, and it is also slow to get from there to the rest of the world, in this case fly fishing world. After seven months there, I can say the locals pretty much like it that way. There's no other way to explain just how far removed many aspects of fly fishing the Borderlands is – from the all-seeing eyes of social media these days. It's happening. It's there. And it is BETTER THAN any place else on the Texas Gulf Coast … just don't tell anybody!
MONDAY MORNING SIDEWALK on a MOTHER'S DAY SUNDAY
I am not doing the normal Monday Morning column for May 15, 2023. We're going to give you a chance to find this interview and soak it in a little bit. Plus, the skiff needs to get wet again, and I am happy to abide on a Monday morning. Be sure to check out the "SHORTS" section on the YouTube Channel – as I start popping those little videos in the big mix. Subscribe to the YouTube Channel and you'll get notified on those.
---
INTERVIEWS
I would love to hear your recommendations on interviewing any transcendent fly fishing figure you know – who is directly related to the Texas Fly Fishing scene! Opening this door doesn't mean letting everyone in though. And, if reading history holds true, I doubt there will be a mad rush to recommend anyone, but if you do have a recommendation, here's what you do: COMMENT in the COMMENTs to this article. Tell us WHO and WHY. That will be your only opportunity to lead this parade of one to the next person.
Category: Adventure, Body-Mind-Soul, Destination Fly Fishing, Fly Art, Fly Shops, Jetties Fly Fishing, Saltwater Fly Fishing Texas