#flyfishtexas fly fishing in texas wheeler branch fly fishing lake granbury lake benbrook #texasflyfishing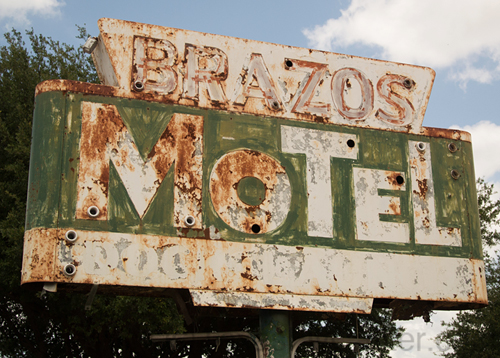 What we don't know could help us. At least that's what I came away thinking about the three lakes I got my eyes on last Friday.
LAKE NUMBER 1
After my fly fishing lesson, I was handed a notepad size piece of paper with directions to a lake in Glen Rose, Texas. It was midday when I pulled up to Wheeler Branch, not exactly primetime for fishing of any kind. The water was very clear except for the places where the howling wind had blown up the mud bottom. The habitat looked very good although this lake, like so many others, is suffering from the drought.
The lake is run by the City so be prepared to pay $4-dollars to get in the gate. The entire facility and grounds were very clean and appear to be very new. Of course the lake could do with a lot more water, but it would be a great place for a beginning fly fisher because of how clear the shoreline is for backcasting.
This slideshow requires JavaScript.
LAKE NUMBER 2
On the road back, there's the charming town of Granbury, and the Brazos River lake that runs through it. Talk about awful looking: Imagine a waterline that dropped so fast (apparently due to selling off water) that boats are left hanging from their straps in stalls several feet above the dirt and gravel below. Docks and piers are high and dry. The ramp by the Civic Center is open, but so far down it must be close to closing. From what I have heard, the situation is a lot like other lakes around Austin – the fish are easy pickings when they are reduced to puddles and channels.I don't know where one would begin to fish this in a kayak, but this is a lake that's known for stripers among other things. So it'll stay on my mind for awhile because of that.
LAKE NUMBER 3
Further on up the road from Granbury, much closer to Fort Worth lies a lake called Benbrook. Benbrook has been on my radar for awhile, and I paid the second entry fee of the day to get in at just off Highway 377. This lake is significant, and significantly low as well. The facilities are in fair shape, but the lake's shore had an extreme trash problem where I was.
None of that takes away from the fact the lake wasn't very crowded, and I have seen plenty of fly fishing photographs (don't forget to text those to me and I will instagram them) from Benbrook.
I take the kind of access we have at Lake Ray Roberts for granted. When a lake has private properties butting up against the shoreline, it immediately begins to eat away at public access and attitudes. Those of us on foot are relegated to public parks and without a boat can do little but look at areas off in the distance and out of the wind.
And the wind was again brutal. It was all I could do to get a cast away, and the water was so churned it was impossible to measure depth, or see carp if they were even there. Some days we're the lions, and that day fishermen were lambs. I didn't even bother to take out the camera before loading up and heading for home. Serious fly fishing here would also have to wait for another day – soon.
CONCLUSION – Due to my limited time at these lakes, it's really a recon once over this time around. Each of these deserves a full day of fishing, and will get one in the future. Once you get to the Granbury area, you know you are definitely not in "North Texas" that is north of the Metroplex. That short drive does a lot for the weary soul because of its hints of Hill Country. The Granbury Downtown scene is a happening one as well. SO GO DO IT! And let me know how your fly fishing turns out.
I am headed out the door for the Texas Fly Fishing EXPO after this post goes live, so feel free to text me or watch the Youtube channel and Facebook page for "live uploads" of video, or stills,from the EXPO and elsewhere. These "live" uploads can be delayed when there's no good connection, so stick with me on this bleeding edge!
Category: Adventure, Culture on the Skids, Destination Fly Fishing