wrinkle neck mules fly fishing music #flyfishing howler bros #texasmusic #texasfashion #texasart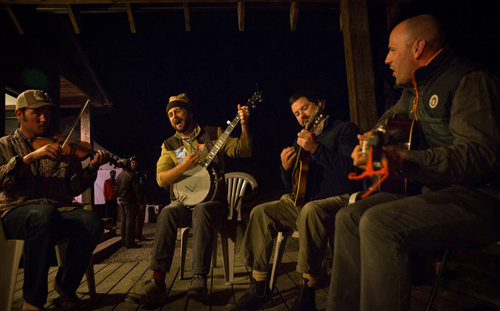 Many of you may know that the Howler Brothers founders also make up 3/5 of the band Wrinkle Neck Mules. We are excited to announce a run of shows in Texas coming up next week. It's rare that the band makes it out this way, so don't miss out!
November 13th- Austin- The Roost
November 14th- Houston- Continental Club
November 15th- Dallas- The Prophet Bar
Head over to wrinkleneckmules.com for more information and show details. For those of you new to the band you can learn more on the Howler Blog. Plus, we have a free 15 song sampler over on the Wrinkle Neck Mules Bandcamp.
Head over to the Wrinkle Neck Mules Facebook page to enter to win a free pair of tickets and a Howler x Mules prize pack! To enter just share the post and enter your city (Austin, Dallas or Houston) in the comments section. We will randomly select winners to all three shows on Wednesday the 13th. Good luck!
FROM NEWS RELEASE WRINKLE NECK MULES – aka. HOWLER BROTHERS
Category: Culture on the Skids, Industry, Music