fly fishing hybrids on fly texas hybrid guide north texas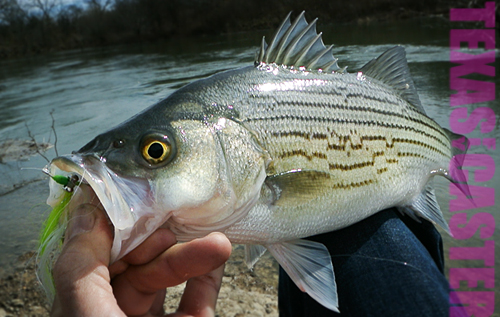 I know it's art Tuesday! FISH FLASHES will always supersede any regularly scheduled programming though. This one is not quite a bright green light, and I will be hitting it again at least once in the next 24-hours to see if a pattern develops. So stay tuned. And I will let you know when you can trade in all those dink sand bass that tug a little, for a hybrid YANK. (I would wait until then to book a trip, if I were you.) No matter what, hybrids in January? that's exceptional.
Hmm, I wonder if I should trademark "Fish Flash or Hybrid Bombs?" Everybody seems to be slicing close to my bone these days.
Category: Culture on the Skids, Fishing Reports, Hot Spot, North Texas