GRTU NEWS RELEASE Guadalupe River Trout Unlimited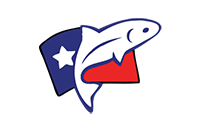 Building on the tremendous success of Troutfest TX 2017, we are gearing up for an even better 2018 event Feb 16-18 at Lazy L&L Campgrounds. Sponsorship, exhibitor, and donor opportunities are going fast and we are close to sold out of exhibitor space as of this date. Banquet tickets are on sale as is merchandise and raffle tickets below. Our silent auction has gone digital and our auction items will surpass last year in quantity and quality. Trips to Alaska, Argentina, New Mexico, Idaho, Montana and many more are available plus great gear. Don't wait as we sold out last year and will do so even earlier this year.
We are extremely pleased to have the best lineup of Featured Presenters in our history. They are Keynote Speaker, Chris Wood – CEO of Trout Unlimited, Flip Pallot who needs no introduction, Daniel Galhardo – Founder of Tenkara USA, Jen Ripple of Dun Magazine, Duane Redford of Minturn Anglers, Chris Johnson of Living Waters Fly Fishing and Noah Parker of Land of Enchantment Guides,
Some of biggest brands in fly fishing, local fly fishing favorites and artists and guides from around the world are already registered for Troutfest TX 2018, including: Sportsman's Finest, TFO, Umpqua Feather Merchants, Yeti, Nissan of New Braunfels, Tenkara USA, Stonefly Artworks, Red Rivers Angler and Sport, ORVIS, Zach Neville Outfitters, Land of Enchantment Guides, Fishpond, Nathan Brown Art, Fly Fishing the Run, Sage, Redington, RIO, Alaska's Bearclaw Lodge, Yellow Dog Fly Fishing Adventures, Tailwaters Fly Fishing Co., DUN Magazine and many more.
We look forward to being able to contribute once again to the GRTU Tomorrow Fund https://www.tu.org/blog-posts/are-you-up-for-the-grtu-tomorrow-fund-challenge as we did last year to the tune of $10,000! We were also able to lend a hand to Casting for Recovery, Project Healing Waters, Reel Recovery, TPWD and Fishing's Future thanks to all of you.
The Troutfest TX 2018 Committee looks forward to seeing you on the river in February.
Bill Marshall | GRTU Board Secretary
Category: Causes, Complimentary Reading, Fishing Reports, Guadalupe River