Conejos River Rainbow trout and observations along the way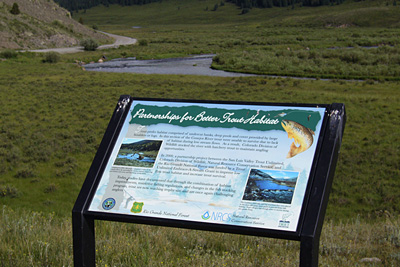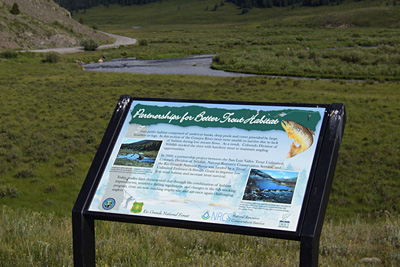 I sat in the Skyline Lodge restaurant earlier tonight, stretched my elbow straight, and just stared at my forearm, and smiled to no one but myself. The end of a quality day.



The new Forester was meant for this.
I managed to get an early start, and loaded up the pack vest for what I anticipated to be a long hike. According to what I had read and heard, there are two major things about the stretch of the Conejos across from The Pinnacles, and they are 1) It is considered a difficult or strenuous hike, and 2) Some of the biggest fish on the Conejos reside there. That was a good enough reason to pack the Winston 5wt. as well … little did I know.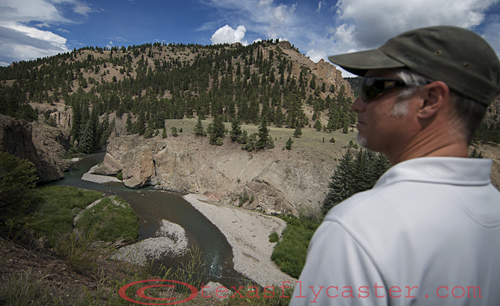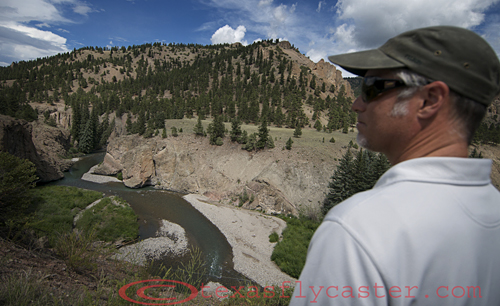 The jump off point for the trail is the same one the ladies backpacking trip started off, and will return tomorrow by that same trail. From what I could tell, markings for the split of the trails is non-existent. The best I could call this venture is a long shot. It was fast water in a rough area. You begin at South Fork Trail Head by parking, loading up and heading straight down the trail, over the bridge and then the trail goes north. The split between 724 (South Fork Conejos Trail), and 720 (Roaring Gulch Trail) happens at the gate – don't go through the gate, 
Category: Colorado Report, Equipment, Fishing Reports, Fly Reel, Fly Rods, Fly Tying, Life Observed, On The Road, Paid Reading Content