Conejos River and Pecos River fly fishing for trout – brown and rainbow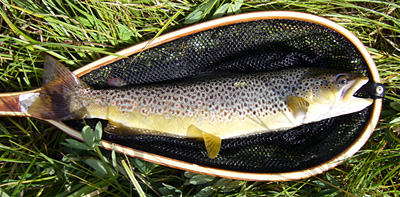 I can still hear the rain, or is it sleet, tinkling on the tin roof of the Skyline Lodge from the little room I have to retreat to and try to keep my wits as another fly trip takes on a persona all its own.
I feel the cool wind of another more solid storm coming up the Conejos River Valley, and pack it in for the Skyline Lodge. I sit on the red painted concrete front porch as it works its way up slowly obliterating the mountains with clouds and rain, making the infinite vista desperately more finite. My mind lingers on Lake Fork. If I can finally get there, weather patterns being what they are, I may not be able to get out. I can think of worse places to get stuck.
<a href="https://plus.google.com/u/0/100255665006284789771/?rel=author">+Shannon Drawe</a>
<a href="https://plus.google.com/118192832425476365249″ rel="publisher">+Texas Fly Caster</a>
Category: Colorado Report, Fishing Reports, Fly Fishing for Trout, Life Observed, New Mexico Report, On The Road, Paid Reading Content, Writing