texas fly fishing weather #flyfishing #texas
TEXAS WEATHER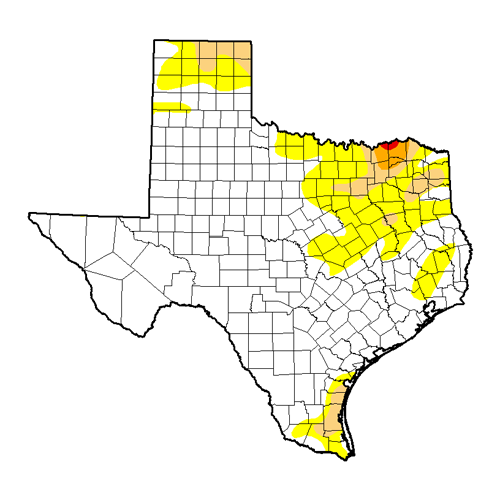 Learn more about the map here – US Drought Monitor – State Drought Monitor 
LOOKING GOOD! Rain is passing through today, and adding to our reservoirs. That's a good thing because it isn't even the Texas rainy season. Once spring piles some rain on top? We can hope for those dams to open and release … bringing us another spectacular year for all species, but for the hardcore tug — we can look forward to good hybrid action again this year. Last year's hybrid action was as good as it was ten years ago (when all this Texas Fly Caster stuff started).
It is great to be able to report good news! That's all I can say about our fragile Texas weather.
LOUISIANA MARSHES
Sometimes I wonder if I should be going to the Louisiana Marshes every chance I get? With the story coming from CBS This Morning this morning; the rate of the marsh's disappearance at "a football field per-hour," what does this mean for the redfish nursery? It has been disappearing for years, so is that what makes the Marsh so good? One of my fly friends who spends time fly fishing in the Louisiana ecosystem talks about the Marshes this way:
"They used to be covered with trees and mangroves to the waterline. The old photographs show it. Fishermen, commercial and sportsmen, would thread their way through to fish. Now it's wide open grass covered islands."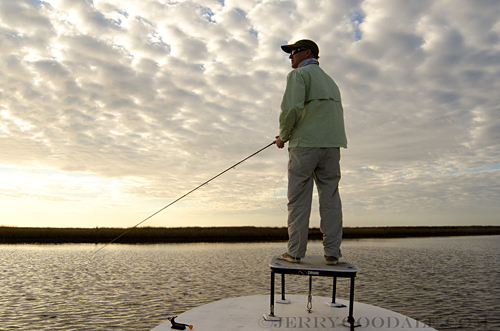 What does the future hold for those of us who want to spend time fly fishing the Louisiana Marshes?
---
INTERNAL NOTE FROM BEHIND THE CURTAIN – The Texas Fly Caster website will be updated to be all "https" url's starting very soon. This is reassuring to you and the folks who sit behind the BIG CURTAIN at Google. You will likely see all (live / maintained) websites going to "s" very soon.
Category: Louisiana Report, North Texas, Science and Environmental, Texas Water Conservation