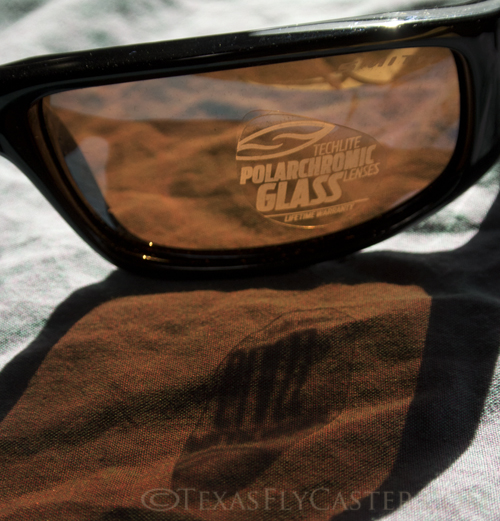 Smiths to replace my Smiths with the nose problem.
If you buy good gear, chances are you're going to use it – at least if you're lucky, or determined, you'll be using it. At least I find the good stuff works good, and therefore gets used pretty good and hard along the way. That's certainly the case for my Smith Optics Sunglasses, which I reported on recently.
As you recall reading (Smith Optics Sunglasses Follow Up Review), they were coming loose at the rubber nose insert – to the point the rubber was starting to peal and separate. There's no doubt they have been worn, and I wondered just how Smith would come down in this case as the signs of use – hard use – were pretty obvious.
I decided to use the system that's in place for anyone taking the time and making the effort to buy from a mom-and-pop shop. I dropped them off about three weeks ago at Tailwaters in Dallas, and my new pair of Smith "Hideout" model sunglasses were handed back to me when I stopped in on my way back home from the Coast.
I am trying to think of a better way to serve loyal customers, but nothing comes to mind. Maybe give me two pairs for one? Now I'm "thinking on the Skids."
While I find myself really liking my Costa del Mar Sunglasses, Smith just put a notch in their gun belt in my eyes. Next year I'll be getting a prescription, and a pair of prescription sunglasses. Now the dilemma is, who's going to get to fill that prescription? Probably the only way to know is to give Costa del Mar another shot between now and then – with a pair of saltwater tinted shades. Costa does have the advantage when it comes to white frames, and you know white is the new black.
About the only negative characteristic myself and others have noticed is – image ghosting in situations where we're wearing them in strong daylight and see ghosting off tail lights and bright smooth surfaces like chrome trim – two things you won't find on the flats. That's probably a factor of the layering of the glass in these higher end optics.
When it comes to sight, and sight fishing for the species we here in Texas love, you won't be disappointed with Smith Optics and the return service at Tailwaters Dallas, Texas. Smith Sunglasses fall into the category "You Get What You Pay For."
Category: Culture on the Skids, Equipment, Store Merchandise, TECHNICAL