sage salt fly rod #flyfishing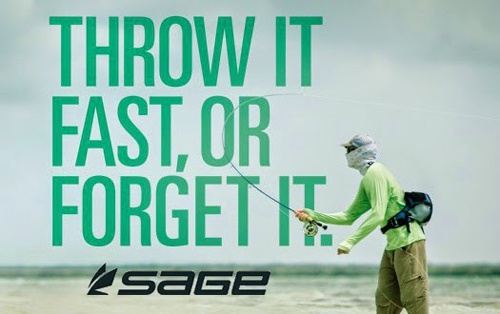 By now you probably aren't surprised that I am a bit behind on the new quiver of fly rods that were thrown to the fly fishing public at the recent IFTD, a fly fishing trade show and the epicenter of everything fly fishing that happens once a year, this year in Orlando, Florida. For some reason I find the fish in my hand to be a little more inspiring than the latest greatest …
The Sage SALT is the rod that allowed me to get my hands on a Sage Xi3 12wt (discontinued) for a great price. I just didn't know the SALT was the reason. Now I do. Thanks to an article in Midcurrent – IFTD Announces New Product Showcase Winners 2014, and a good review on the new SALT can be found through Zach Matthews at the Itinerant Angler. Zach is a straight shooter, and has a great perspective on articles like this one.
Of course a review leads to curiosity, and curiosity kills this cat. I am also seeing the 2015 SALT showing up in online fly shop sales as well. As far as "in hand?" – well not just yet. And only the mention of it on the Sage site is in their blog. I guess they want it in all the stores before they blast it on their website.
It's hard not to think SALT when I am just eighty miles from it right now, and Sage certainly has a reputation that precedes it when it comes to heavy salt sticks, so as soon as I get one to do a real review, you'll read / see all about it here.
There are plenty of reviews of this rod showing up on the interweb, so best to dig in on google – you can hit my google search "search the web" box on the side of this site to do a google search if you want a shortcut.
SAGE SALT FEATURES
Konnetic technology
Fast loading, saltwater action
Dark Sapphire blank color
Black thread wraps with silver trim wraps
Oversized Fuji ceramic stripper guides
Oversized hard chromed snake guides and tip-top
Heavy-duty, Stealth Black anodized aluminum up-locking reel seat
Integrated hidden hook keeper in reel seat
Laser etched rod weight on slide band
Super Plus full-wells cork handle
Black rod bag with Electric Blue logo
Electric Blue powder coated aluminum rod tube with Sage medallion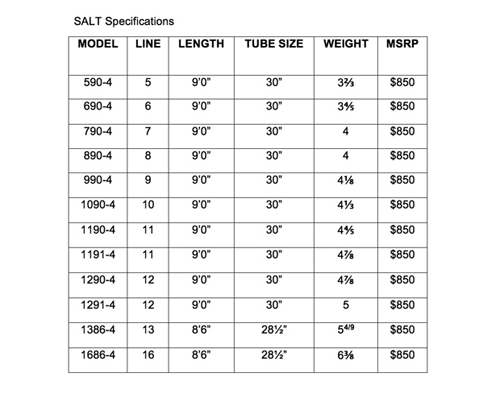 Category: Culture on the Skids, Equipment, Fly Rods, Industry, Reviews, TECHNICAL