Gourds music fits the fly fishing soul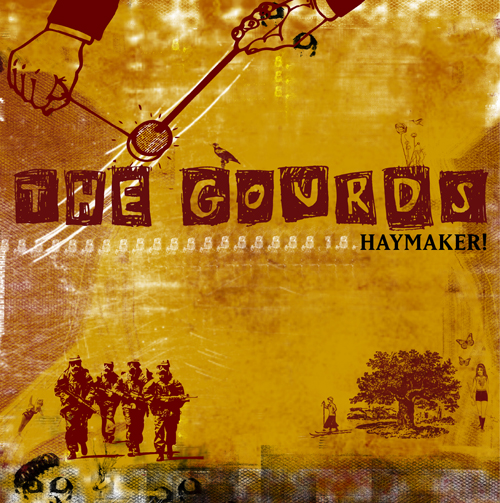 A smoke free show at Dan's Silverleaf, in Denton, Texas, is rare air indeed. The Gourds, who are hitting the road in support of their new release "Haymaker", seem to have a special affinity for Dan's and Denton. Their show hit the schedule with such short notice, it made me scratch my head.
Frontman among frontmen, Kevin Russell said this was "the first show away from home on the way to Arkaaansaw". After that, it's Shreveport, Memphis, Oxford and Asheville. (Note to self – GO TO ASHEVILLE)
It is difficult to apply the usual expectations to shows that are at the beginning or end of tours for bands. I mean I have seen some of the biggest bands in the world at their last, tour ending, show. I have also seen them on their first shows of grueling tours. It can be good on either end, and it can be bad on either end. It is tempting to place a curve on the spectacle, and wonder if the middle of a tour is the best time to see a band. Either end can be a party or a technical disaster.
First a confession; I do not own the new release because Denton, a university town of 45-thousand students, is so bassackwards that the local big box didn't even order copies (and you wonder why this economy is in such bad shape) and I don't even ask anymore because the response is always "did you check our online store?". With a mantra like that, why even have bricks-and-mortar? What I've heard of the new release is clean, less intense and seemingly more fine tuned than their last release.
When Kevin Russell confessed during sound check that he forgot his mandolin, a collective "AWWWWWW" went up from the Thursday night crowd of about a hundred cold turkey smokers. Heads turned to their neighbors, looking for someone with a mandolin to save the day. This is Denton, so some guy ran out to his car apparently, and came back in offering his mandolin like a newborn to Russell. Alas, there was no pickup on the loaner, so it was going to be a mandolin-less Gourds show. If you know The Gourds, a Gourds show without a mandolin … is Picasso without a paintbrush.
They pulled off a good show, with a knowledgeable, and appreciative crowd. There was a smattering of new, old and covering tunes … a particularly Neil Young's "For The Turnstiles". It's pretty obvious that many finely aged bands are starting to witness for the church of Neil, and this is the second time The Gourds have pulled out a NY tune, and baptized a new generation. Last time it was a rousing tune, "Cortez the Killer", that closed their show with Brent Best on lead vocals and guitar. That show ended at about 2-am, and I held my own until the end last night at 12:30 – and that pretty much tells you what you need to know. They are setting up the tent for this traveling show for the first time, and you can bet by the time they get to Asheville new members will discover the Gourdian way, and Russell will have his mandolin with him.
PS – Thank you Dan, for a smoke free show. The Gourds appreciated it too.
Category: Culture on the Skids, Life Observed, Music