fly fishing texas freshwater fisheries tejas storytelling denton food trucks first friday denton east side social club
THANKS
Thank those of you who had the time to send personal messages over the last week as we dealt with the loss, Saturday, of our sweet golden retriever Anna. I always thought I was a bit cold when it came to other's animal losses, and maybe I was. I understand now exactly what this does to a person. The pain came from our core, and we are moving a little slower for now, as we try to get back to a new normal. As Leslie just said, "What a difference a week makes." It was only a week ago, this morning, we thought we were on a simple trip to the vet. Sunday's weather here was a perfect reflection of our feelings. Getting back to bringing readers the news on fly fishing in Texas is at least a secure distraction. So, here we go …
THE WEEK AHEAD
There are a lot of social opportunities for fly fishers this coming week. Some pure fly, many more diverse than just fly.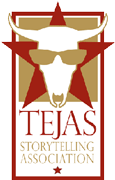 Denton is still in the midst of a cultural boom for the young at heart, and for those who enjoy the tradition of things like the Tejas Storytelling Festival which is now in its 29th. year. Find the schedule here – Tejas Storytelling Festival Schedule 2014
Denton has finally quit spinning its wheels, and now has a place to park a booming food truck business. We've been waiting for this for years, and now you can sample Denton food truck fare on Austin Street, just behind the fantastic East Side Social Club.
Next Friday is First Friday Denton here in Denton, Texas, and if you get the chance to head this way, you can combine a ESSC, Food Truck and First Friday for a triple dose of play.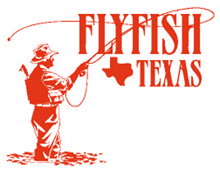 Saturday has me at the Texas Freshwater Fisheries Center for Fly Fish Texas. If you have never been, this should be on your list of fly fishing information and social destinations — in Athens, Texas.
Back to Denton, and the annual Materials Hard & Soft show is going on at the Denton Center for the Visual Arts, and had been a showcase of great art for many years.
There's probably more, but that's the schedule for now. I will add things as I find them.

THE FLY FISHING REPORT FOR NORTH TEXAS
The weather still doesn't seem to want to cooperate this year. My calendar notices, from years past fly fishing, continue to go off on my phone. Sand bass here, hybrids there … all from the past.
READ MORE OF THE REPORT –
There are a lot of text messages and e mails coming in asking about where the fish are. The simple answer is; they aren't anywhere (here in North Texas) a fly rod could be put to good use.
– The Denton County Trinity River Greenbelt from the Ray Roberts Lake Dam to Lake Lewisville is at a minimum flow, just enough to keep the water running.
– That water is extraordinarily clear.
– Looking over to the south while passing over the 380 bridge east of Denton, and past the Greenbelt Park, the water on the northern branch of Lewisville Lake is at least a half-mile away.
– Lake Ray Roberts is showing its bones as well. The water color has changed in a way that makes it look (to my eye) much more like a clearing lake. The incredible display of zebra mussels from the Sanger Boat Ramp, on the old roadbed, tell me that there's a healthy population of these invasives that have found a good home on the old asphalt roads. I'm certainly no science genius, but a decreasing water supply (in Ray Roberts), filtered by an exponential daily increase in zebra mussels? Why wouldn't that cause the lake to clear much quicker than a full lake?
Sometime soon we will be headed to look at Lake Lavon (another disaster area), and hope we can bring you some fly fishing adventures from down Athens way next weekend.
The weather is doing a lot to hobble the fly fishing and fly fishers again at the start of this week. Going places, checking them out, and doing the show-and-tells are are hobbled again as well. I know we have to do what we have to do to work though, and here's hoping you made it in this morning if you had to deal with these weather conditions. Arrive safe wherever you're going, and keep reading.
Category: Culture on the Skids, Eating and Drinking, Events, Fishing Reports, North Texas