montana fly fishing #flyfishing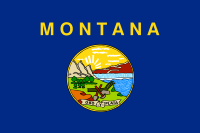 By Joyce Davis –
Montana Journal – Introduction
I have a brother that used to fly fish and used to live in Missoula. He said fisherman come from all over the world to fish the skwala hatch in the spring. He said the fish will be as fat as they are long and have solid bellies during the hatch. He said beware, the flies will be so thick. They will be all over the water and you, so thick they will even be falling down your shirt. Camera is packed! I do hope the hatch will be a happening.
Target fish for this trip are the Westslope Trout, Rainbows, Brown, Brook, Bull and Montana Whitefish. Waters include the legendary Rock Creek, Big Blackfoot River, Bitterroot River, Clark Fork and Georgetown Lake.
I can hear the fish calling me. They're saying, "come get me."
– Tomorrow Joyce gets underway –
NOTE – I always appreciate guest writer's contributions to Texas Fly Caster. Joyce is a good friend, and tough as nails. I should know, I've dragged her out on the flats a time or two!
If you ever want to contribute your writing to TFC, please feel free to query me with the story idea, or story, and it will most likely run. Don't worry about your writing skills – editing is part of the process here. We would love to pay you for these, but since there's no income derived from your, or my writing & photography, that isn't happening yet. If you like a writer's writing, I suggest you place a comment – publicly – below the story (it's the least you can do!).
Category: Adventure, Destination Fly Fishing