Fifty-four mile-per-hour winds on the sidewalk outside.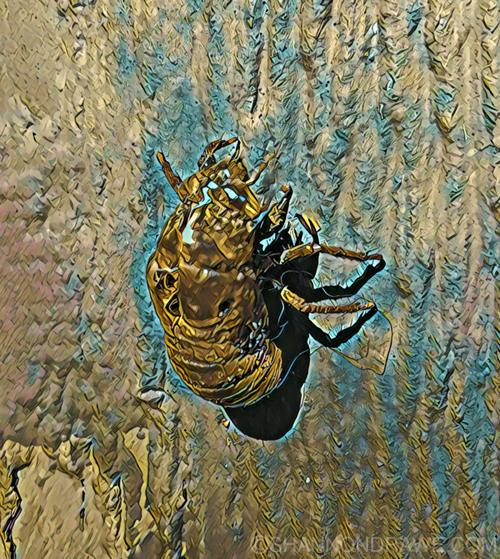 Another fly fishing Monday Morning Sidewalk starts with anything BUT routine weather and scheduling for the week ahead. Actually, the only thing that may be routine this week may be the way it starts. After that, all bets are off.
We recorded a top wind speed this morning of 54-miles-per-hour here this morning, and that does nothing for our new old-school TV reception. Yes, we too cut the cable, and withdrawals are still underway. I have the shakes when it comes to missing all the fishing shows, but I'll find them somewhere, somehow.
Yesterday was a fun fly fishing day on a private pond outside Bonham, Texas. The folks who own the pond were intrigued by my confidence and success at catching their bass on fly. Counting them and the foursome I taught private casting lessons for – on Friday – that's six newly corrupted minds exposed to the cult of fly. That's a very good weekend for this cult member's recruiting numbers. Looks like I may be headed back to Bonham for another private casting lesson soon.
Tomorrow – see the story on deep summer fly fishing Texas ponds, and how to key in on what flies to use on your local ponds.
A significant amount of things are afoot these days. TFO has some interesting things going on, and the industry seems to be undergoing something of a metamorphosis this year. We already know brick-and-mortar stores remain standing only for the fittest who survive. Sears gone. Skirmishes in the grocery business. It's hard to imagine a company like TFO sticking to a brick-and-mortar only sales policy* and growing market share. Heck, my head's so full of this … I could lay out a two-year PR / advertising / marketing-positioning plan for TFO – off the cuff right now. They started from so far behind, as did a lot of other companies in the fly industry, that it would take at least six months just to get to today – in trends and delivery.
Changes include, interestingly enough, the fact (at least I believe it to be fact) that the internet is a racehorse pulling up lame on the backstretch. The race isn't over, but Facebook (worst single day stock loss in stock history last week) has damaged it significantly. Old geezers (who fly fishing really does not need many more of, and who are aging out of activity in general) get on Facebook, thinking it's "safer than the internet," and "easier." Well, duh. The Russians think so too. The "young'uns" know what works in marketing to them, but they play coy and don't play well (or at all) with others.
Changes also include the death of discussion boards, also killed by Facebook. I am glad I abandoned boards (on this site) years ago. And the quality of content on what remains on boards is still up for … discussion.
It really is the best of times for photographers, like myself. The world seems to have gone from words, to short comments in discussion boards – TO photos and few words. Remember when photographs were actually worth a thousand of these? That is also not true anymore. A GOOD PHOTOGRAPH is worth a thousand words, and some of them actually good words. The rest?
Thanks for reading. Keep those feet in the irons for me, and let me know if you have a worthwhile story.
---
*TFO (with a few famous deviations) does not allow online only businesses to sell their fly rods.
TOMORROW – A story on pond fly fishing Texas, and how to have success fly fishing on Texas ponds in the heart of summertime.
Category: Body-Mind-Soul, Casting, Complimentary Reading, Culture on the Skids