Welcome to a damp Monday morning in North Central Texas! If I just had one more thing on the plate this morning, I would have completely missed the chance to reach out to my fly fishing friends to start the first full week of June 2023!
Time flies doesn't it? You may have never heard the term, "down in the back," but that is something I heard somewhere, and means BACK ACHE in plain english. I have been battling and nursing my back for a full week as of today, and, maybe you already know, these things can be a real pain. Fortunately, it was not structural but a muscle strain. And the more I move and STAND the better it has felt – even at its worst.
Coming back to the North Texas Fish Camp meant recombining my South office operation with the North Texas Fish Camp's operation. Translation: Liquidation of a lot of things related to duplication and the need for storage space in my boat storage unit. One of the great things I found along the way to Fish Camp South was this "office in a box" that I thought would have been great for the store in Port Isabel, Texas. As you know, that location didn't happen, and the "office in a box" would never fit the South Padre Island location's future potential stylings. Now, maybe you don't need an "office in a box," but this would also be a great "fly tying box!" Just shut it down, and everything disappears! Let me know if you are interested! It's FOR SALE NOW!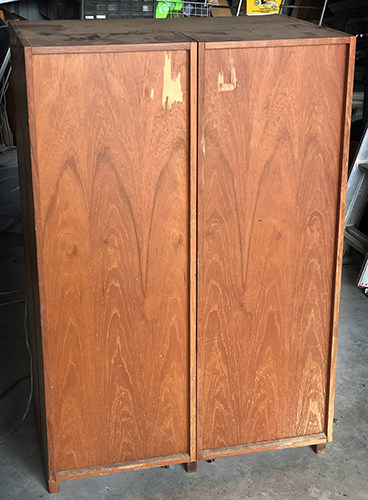 CARP FLY FISHING IN FULL SWING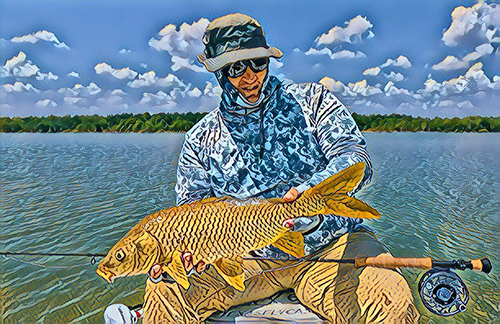 While the migration from spawn to normal is underway on Lake Ray Roberts, Texas, there is still a lot of hanky-panky going on in the weeds, including daisy chaining lines of carp and big mommas fleeing their suitors. Unsettled is the best word I can use, and it seems to fit. So many of the hundreds we are seeing now are blinded by love. However, just like the old movies of lovers smoking a cigarette after the act, carp do calm down, and they do eat.
THANKS FOR READING THROUGH THE CRACKS!
Thanks for reading! Let me know how the fly fishing is where you are! I promise to keep it a secret between us … ish.
Category: Adventure, Equipment, Fishing Reports, Fly Fishing For Carp, Fly Tying, North Texas