I don't know everything. I do know when what I know about fly fishing a location is less than, greater than, or equal to, the fly fishers I am rolling with, and so far we weren't exactly breaking new ground when it came to fly fishing the White River.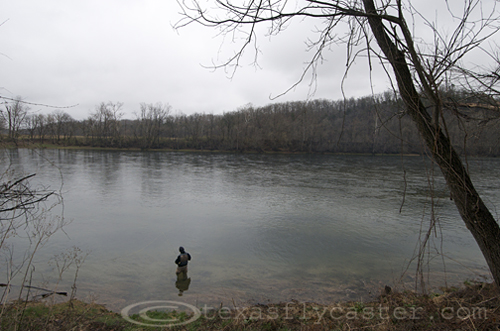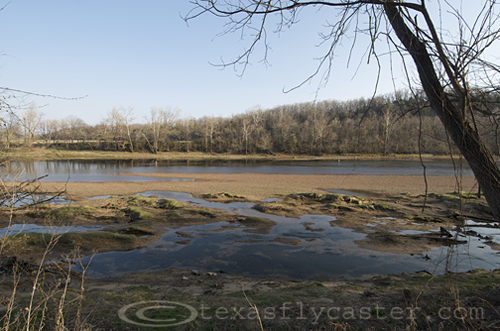 As you can see, the shutting off of generation makes a radical difference in the conditions all along the White River, and I wasn't content to stare out the front door and guess about what I should do.
Levels were still dropping on the White, so we decided to dedicate another half-day (a trout fix) to the Norfork. We all loaded up and headed back to the Norfork. This time, instead of going downriver from the parking lot, I suggested we go upriver. That makes some sense right? Fishing rapidly degraded the day before as we headed down river, and of course, temperature and oxygen would be better toward the dam.
Not only were conditions better, but there were exponentially more fish as we headed up river. If you go, you will finally find some bigger, deeper pools, and nice runs along the edges of the Norfork River. I lagged once we split up, and instead of trying the typical runs, I pounded the deep pools hard. There were as many hard fighting, unblemished rainbow trout as you would ever want to catch in the runs, pools and … everywhere on the Norfork. If that's your thing, you need to get some of this.
After a half day of continual catching of perfect rainbows, we headed back to the White to see if the water was now completely drained, leaving pools of squirming browns. Not exactly.
Trout, the silvery rainbow stockers southerners are so used to, were rising to their own logic just about everywhere. They were on the take, and there for the taking. Now, if that's your thing, then you would be in the right place on the White River and all generators shut down. Me, well it was time to hit the road and take a look around.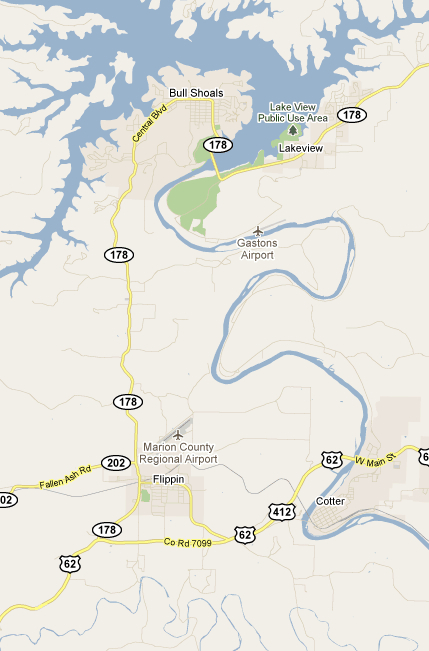 I drove up Denton Ferry Road and saw a couple of places to walk in, but mostly the pools were left to those funky Arkansas jon boats, which were becoming severely limited in range as the water levels dropped and rocks rose. Distinct runs were beginning to form, and the river was definitely changing character. And for once on this stretch of the White River, I was seeing fly fishermen. My thinking had evolved, or devolved perhaps, to the simple thought – where are the fly fishermen? If they aren't here, and they are here by the thousands, where are they? It seemed a simple enough proposition – fishermen like to catch fish, and fly fishers are no exception. If you find them, they're there for a reason.
The guys were fishing around the cabin, so I was looking to set us on a different course for the next morning. Although I was again running solo, I thought this would be a unique look at a different part of the White for the next day. The road took a right turn away from the river, and after a good climb, I knew this wasn't going to lead anywhere we wanted, or needed to go. Too bad that road doesn't go all the way to the dam.
I did take note of all the lodges, launches and activity across the river as I drove and stopped a few times. It all came back to the walk in, down actually, where fishers of the fly were actually fishing. That was enough for me. Maybe I could talk the guys into getting a little edgy, trying something, somewhere new. Tune in to see what happens next …
Category: Arkansas Report, Culture on the Skids, Fishing Reports, Life Observed