f3t texas fly fishing film tour texas flyfishers of houston fly fishing texas f3t austin

320 Trailer from Cpt Jack Films on Vimeo.
NOTE – I guess we could describe April 17 as a wide release date for the F3T 2014 Tour Movie? If you read down to bottom, you will see the tour date April 17 for the famous Fly Fishing Film Tour in Asheville, NC, Silverthorne, CO, Cartersville, GA, Modesto, CA, and Amherst, MA. See the remaining dates, and buy F3T tickets here.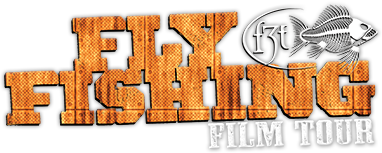 HOUSTON
Fly Fishing Film Tour and Heroes on the Water Benefit
Saint Arnold Brewing Company
Thursday, April 17
Are you a fishing and outdoor enthusiast? Then this event is for you. Every year the Fly Fishing Film Tour, or F3T, travels around the country bringing world class fly fishing films to local angler communities. We're partnering with our friends at the Alamo Drafthouse Rolling Roadshow to deliver the two films on a big screen right outside the brewery in the parking lot.
Your $25 ticket gets you entry into the event, your beers for the evening, and a portion of the ticket price will go to benefit Heroes on the Water. There will also be a silent auction during the first half of the event to help raise some additional fund for Heroes.
Check-in will begin at 6:00, the first film will begin promptly at 7:00 and the event runs until 9:30. There will also be food available for purchase from our kitchen during the event. Please note, this is a BYOC (bring your own chair) event, so plan accordingly.
This event is brought to you with assistance from our friends at Fishing Tackle Unlimited.
AUSTIN
Ranch Road, Stephens Insurance &
Howler Brothers present
THE 2014 AUSTIN FLY FISHING FILM TOUR
Thursday, April 17th
Doors & Pre Party @ 5:00pm | Film @ 7:00pm
The Paramount Theatre
Purchase Tickets Online
Or (512) 474-1221 to purchase tickets by phone.
Read a little more about the Austin F3T night in Austin, Texas.
F3T is in Fort Worth, Texas, next month. Details on F3T Fort Worth will be coming soon.
END NOTE – If you have never seen a F3T movie tour, you need to see at least one. The first time I went to one, it took me awhile to understand the format, but this is the best quality movie, short movie and trailer fly fishing action you will see. If I see a general trend in these movies, the music continues to be way, way too heavy and serious – to the point it takes away from the art in many of the films these days. Eventually, this trend will change – the sooner the better.
You can and should actually buy the 2012 F3T –
Category: Causes, Culture on the Skids, Events, Fly Art, Fly Fishing World Destinations, Industry, Movies DVD Video