houston brays bayou fly fishing houston #carponfly #flyfishing texasflyfishing for carp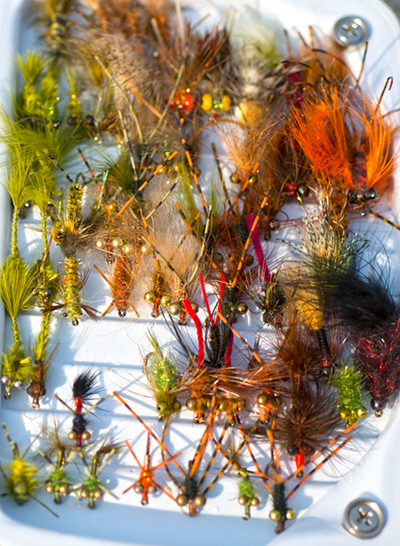 You may have kept up with my stories on fly fishing near downtown Houston, Texas, but the one thing that is mostly missing from my outings with DS is, well it's … fish.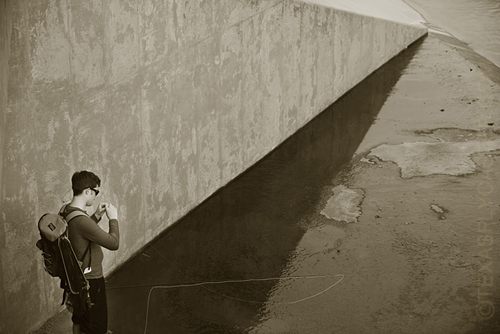 Changing flies and trying to tune into what the fish want on Brays Bayou, Houston, Texas.
We've battled torrential afternoon rains, watched the concrete creek rise and wash away one opportunity at catching almost completely (DS managed a hard earned and huge tilapia). Houston is still a place where it can rain anytime for just about no reason at all, except that it's Houston, and what is it that we Texans say, "It always rains in Houston." True, so true.
The day before I went out to meet DS again at Brays Bayou, there was another one of those torrential rain events in Houston, water rescues of minivan drivers, the whole nine yards. We didn't really know what to expect when we angled down the bank, way, way down the bank to the concrete. What we saw was encouraging at first site.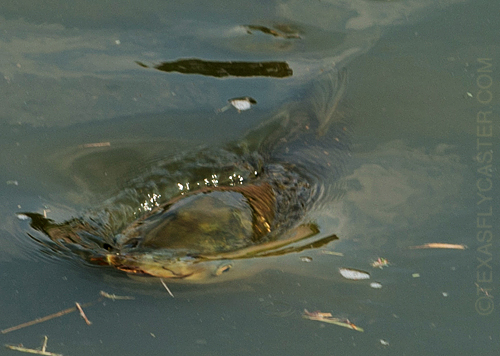 A nice size grass carp eats topwater, just not a fly!
A lot of what I call "pushers" (no not street drug dealers) were leaving wakes for anyone to see … deep receding v's of water that moved, moved all over the place. The water is shallow there, but not that shallow. They were big fish. We saw a lot of grass carp, common pleco, mullet and common carp. For whatever reason, DS couldn't put one on the board though. I would have had the same luck, but fortunately I was with camera this time. That prevented me from having a double blank (see story from earlier the same day on fly fishing the San Luis Pass area for redfish).
I hope you enjoy the photographs. Sometimes photographs say enough. I find the urban concrete setting to be an interesting contrast to the fineries of fly fishing. A few images are certainly accumulating, a few fish-free images, as work continues on this story! GO – See the older post on Brays Bayou fly fishing.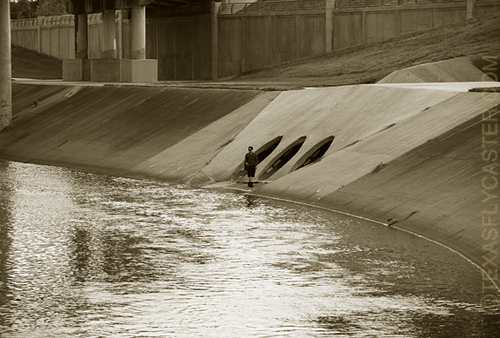 Along the huge concrete creek banks of Brays Bayou.
Category: Culture on the Skids, East Texas, Fishing Reports, Fly Art, Fly Fishing For Carp