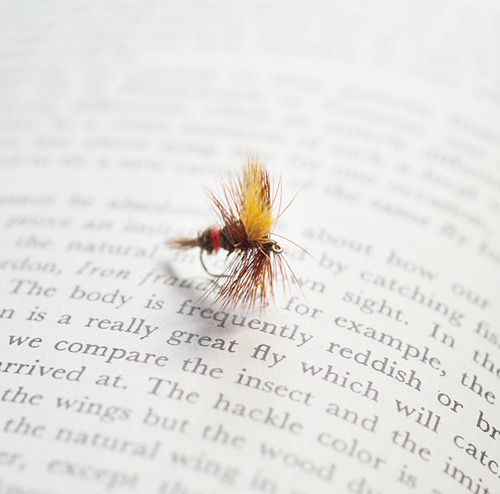 BOOK REVIEW
Opening the book "The Fly and The Fish," by John Atherton, is a lot like opening a time capsule to an earlier age of fly fishing in the United States.
Atherton's book, originally published in 1951, is written from the perspective of the author, and combines clear instructions on fly fishing that still apply to fly fishing today. The book also contains reminiscences written with as much creativity as the author was known for in his successful career in art.
Of course some of the technical aspects of fly fishing covered in the book are well out of date, as the (widespread) use of bamboo fly rods and catgut leaders are mainly things read about and not experienced in modern times.
The quality of the writing, and the accuracy of Atherton's analysis of flies and presenting flies make this part of the book timeless, and valuable in the way it confirms what we still learn today and what other books have said since publication of "The Fly and The Fish" in 1951. It's a book that belongs on a studios fly fisher's shelves because of its place and time in the history of fly fishing.
The funny thing about this book is that controversies in 1951 fly fishing, such as fast action fly rods, were new and controversial then, and are still the topic of much debate today.
Unfortunately, we will never know Atherton's later views on the rapid modernization of fly fishing after 1951. Atherton, who was born in 1900, died shortly after the book's publication, in 1952.
Whether you are a fan of technical books on fly fishing, historical perspective, or creative prose from another era, "The Fly and The Fish" combines all these in one book that any fly fisher would appreciate as part of their library collection.
Category: Literature, Reviews, TECHNICAL, Technical Poling Skiffs, Writing