It seems like a hundred years ago that I mentioned going to Brazos Bend State Park south of Houston, Texas, but I made that trip from Waco to BBSP last Sunday. About all I can say is do not bother. How I am going to recover my expenses for this wild goose chase has yet to be determined. Maybe I should start one of those kickstarter fund raising drives?
I am starting one kickstarter for a new boat for sure, and maybe a facelift, and a new fly rod, and a car to pull the Mako, and Airstream luxury add-ons, and gas, and …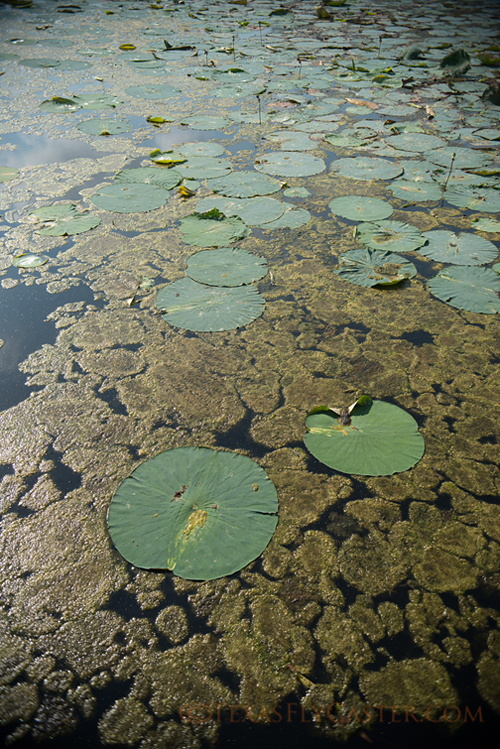 Unless you know something I don't, this looks impossible to me.
All of the ponds inside Brazos Bend State Park look like this, and some look worse. If you are all about fishing, don't bother. IF you like to watch incredible amounts of nature, this place is full of it.
Category: Destination Fly Fishing, East Texas, Fishing Reports