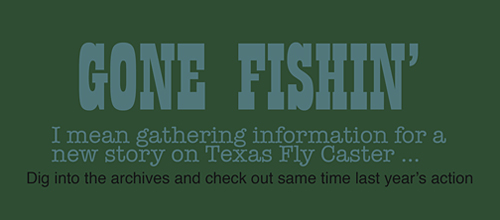 I hope you are enjoying the start of a few more posts on Pagosa Springs, Colorado, and some other things yet to be revealed.
Right now, I am on the move in the Austin area, working on a story on Living Waters Fly Shop on location, and fishing some of the waters in that area.
Be sure to check all of this week's posts, and follow me on twitter and twitpic to see if there is any water found to be fishy in the Austin, Texas, area.
Category: Fishing Reports, Fly Shops, On The Road, Texas Hill Country