Welcome to Water Wednesday, a regular column that monitors the water situation here in Texas.
This column was forged by fire, not rain during the last major drought that cost us so dearly over four years, four seasons of lake fly fishing. Right now things look pretty darn good, and I'll always be prone to understatement because I don't want to push our luck going into the rainy season.
In fact they actually opened the Lake Ray Roberts Dam yesterday a smidgen – it should be enough to show some fish by Thursday or Friday, but there's one big problem with that guess; there is a huge (last time I saw it) log jam along the east fork of the Trinity right at the park on HWY 380. That jam will let water through, but it could well block fish from following their instincts and going upstream against that fresh current.
Here is your map that was created 2/14/17 –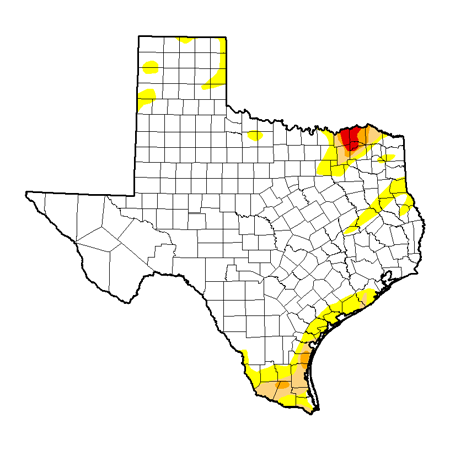 http://droughtmonitor.unl.edu/Home/StateDroughtMonitor.aspx?TX
Category: Science and Environmental