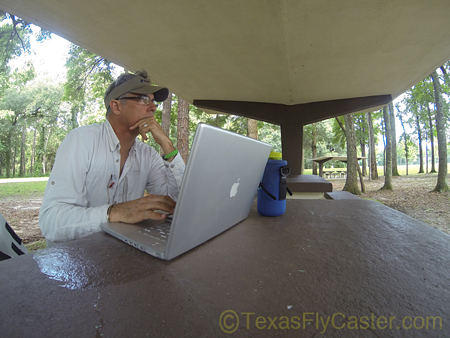 Coming at you live from a rest stop outside Tallahassee, Florida, and everything around me is soaking wet without a raindrop in sight! Humidity breeds humidity it seems.
As I passed over the rivers and waterways of the Florida panhandle this morning, they were churning with a bright brown slurry of mud and organic matter, and I assume ultimately bound for the coast. That, along with the tree lined drive along I-10, gave me time to think and realize that Texas will never be a Florida.
As much as we need water to reach the coast from water starved inland Texas, it will never arrive in the volume it does here. Couple that with droughts and ever increasing demand we suffer in Texas, and it's hard to imagine winning a state-wide battle for water resources to reach the Texas Gulf Coast in any greater volume – ever.
On the way to Miami. Will Check in when it's possible, but progress reports are always on the twitter feed at @texasflycaster.
Category: Adventure, Science and Environmental