We just finished the warmest winter on record. It's warm this week. We already have a North Texas spring-like storm brewing for this Friday. It makes you wonder how anyone could be a "climate denier." It may be time to adjust the modern calendar, not just the clock!
Water temperatures are still pretty cold, but there were a couple of carp spread over a very large area, nibbling on the edges of Lake Ray Roberts yesterday.
We didn't get any rain since last Wednesday, and the map is starting to creep. It will be interesting to see next week's map versus last weeks map.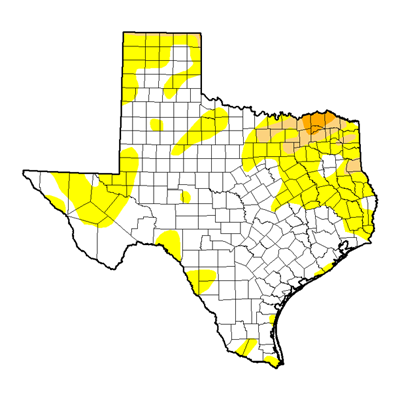 We have had high winds and heat for several days now, and those two things do contribute to lake evaporation. Click here to check Texas Lake Levels. That is a very good website.
Category: Complimentary Reading, Science and Environmental