Are you still adjusting to the time change?
There are actually several very interesting motivations behind DST. You can read more about how it came into existence here – Time and Date.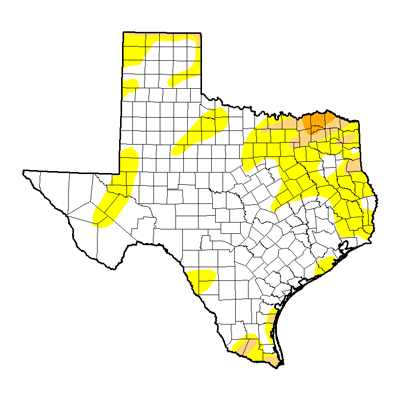 Click on map for more details!
As we look at the drought map, we can see "abnormally dry" conditions sneaking back into Texas this Spring Break week. I am hearing that although the water flows are cut from lake-to-lake, the flows earlier in the month have finally brought crappie and lingering hybrids up into the creeks.
My plan for a day of "Soggy Bottom Boys" fly fishing will wait until tomorrow, as I go far to hit creeks that feed Ray Roberts. It's just too crowded (in the creeks) the closer we get to Denton-DFW, and "non-locals" have officially invaded the Ray Roberts watershed (and it is probably permanent – the new normal).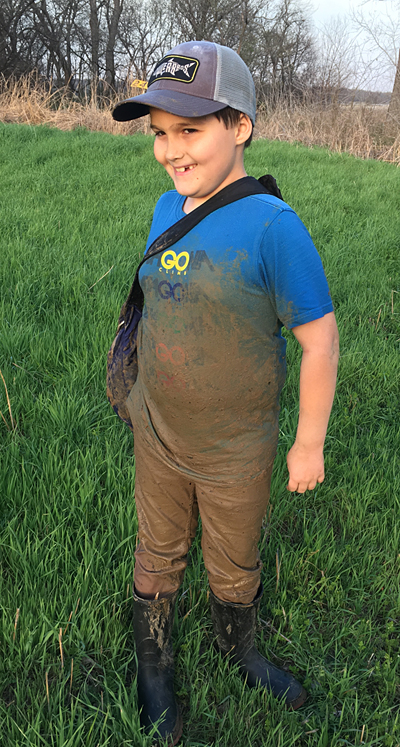 SOGGY BOTTOM BOY – Courtesy Photo (3/14/17)
Notice, I just slid a new name for the creek fly fishers – "Soggy Bottom Boys" – into the mix? "Soggy Bottom Boys" are the vibrant segment of the fly fishing scene in Texas who I have wondered aloud about – earlier this year. In the movie business, they call it "foreshadowing," and what we are foreshadowing here is a long look at the Texas Soggy Bottom Boys of fly fishing.
I've given my own Soggy Bottom experience a lot of thought recently, and I did come up with my original Soggy Bottom experience from fifth grade. Add a friend's experience with his young son only yesterday, and you can see there is no chance of the Texas Soggy Bottom Boys ever facing extinction.
It's off to work on the Airstream today, but the weather the rest of this week means one thing – chase fish! And you won't see me, because I will most likely be going Soggy Bottom fly fishing in search of these mega crappie I have heard about recently. For annual subscribers, you will get a text from the Soggy any time I find something worth a bother, and there are two YouTube videos coming this week – one privately distributed to the subscribers, and one public report. 
Category: Culture on the Skids, Hot Spot, Science and Environmental, Soggy Bottom Boys