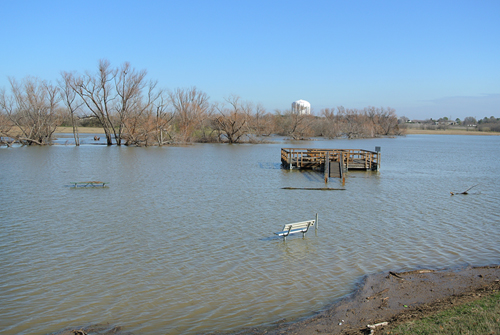 The north pond at Northlakes Park in Denton, Texas, was nearly dry last Sunday. It had already dropped a couple of feet by the time I made this image.
I am betting readers are ready for something short and sweet, and that's how I will keep a quick look at the North Texas moisture situation.
In all the news and talk about the historic Texas drought, it has been well noted that North Texas has been spared the worst ratings on all those colorful maps and graphs. As bad as it is, it's not as bad as, literally, everywhere else in the state.
This week we had enough rain in a short enough time to rase most of our lakes by a few feet – that's a few feet in 48 hours. When it does finally rain in Texas, it can pour. Creeks are running high, flood control ponds are over the top, and warm rainwater is likely to trigger significant fish activity if the air temperature stays warm, and if it clears up relatively quickly.
It looks like a past due trip to Daingerfield, Texas, to fish for chain pickerel is in the works, and I am wondering if the two feet added to Ray Roberts will entice carp into an early visit of the flats. There won't be much flooded greenery for them to slide through, but there may be enough.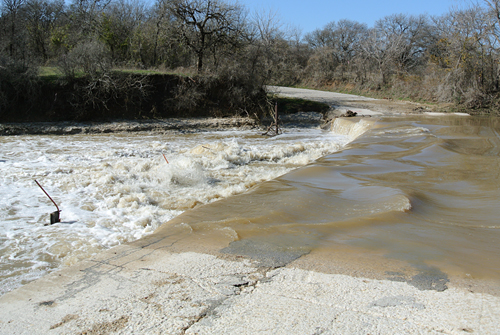 One of those places I always visit when it floods – Drop, Texas.
Category: Science and Environmental, TECHNICAL