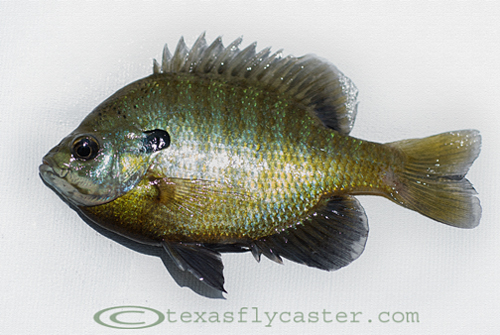 Memorial Day Weekend
Relax. Don't Do it. You know better than to go to the lakes here in North Texas this weekend right? Well, just say no. These are the weekends nightmares are made from. Forget even fishing the coves or flats because boat traffic will generate enough froth to make that useless.
New Posting in Real Time (Almost)
I am currently looking for a way to post directly from the phone to this site using whatever software / plugins / apps. are available. Once I get that working, then I can send raw footage straight from the water to the site, and you can see what's going on with the only delay being the time it takes to get here. I am all ears if someone has this solution. There's nothing like the bleeding edge!
Continuing Fish Art
There is a creative smell in the air, and mostly it's because of all the varieties of fish that are currently being caught. I dragged my camera and background out the other day, and came up with a decent image of this bluegill. I just have to keep reminding myself to bring the background out when I get home, unfold it and let it dry out. Otherwise, super fish funk.
Read A Book
If you are staying off the water this weekend, think about trying to find "Healing The Fisher King – A Fly Fisher's Quest", by Scott Sparrow. He keeps the undercurrent of fly fishing as the running theme, while exploring so many other things of psychological interest, and since it's based on my home waters it takes on even more meaning. The age difference between he and his fly fishing mentors is probably just about the difference between his age and mine. I wonder what would have happened if we crossed paths at the Arroyo bait stand? If I had seen a fly line in action, in the early '70's down there … over and done. I am still reading this one, but it had me from the beginning.
Fish a Pond
Guaranteed there are no boats on your local city ponds, so get out there and give it a whirl. There has been some concentrated stocking on the south pond at Southlakes Park in Denton, Texas. It is a program to get people out fishing, and the State of Texas (TPWD) has been stocking it with catfish and will continue to do so until the end of the year. They even have a homey looking billboard on I-35E in Denton that announces it to the world. That pond is handicap accessible, and a great place for kids to learn. Give it a cast. I am going there to dredge with a sinking line and Clousers the next couple of evenings. If you are a charter member, be sure and check the "Hot Spotting" thread for what is going on – yes, it's hot. If you aren't in the charter membership, you can join – fill out the contact form and I will give you all the details.
Whatever you do, stay safe and check back here because you never know what kind of trouble we can get into this fine weekend.
Category: Culture on the Skids, Life Observed, Literature, Photography