costa vs. smith sunglass comparison for fly fishing #flyfishing
byby Shannon Drawe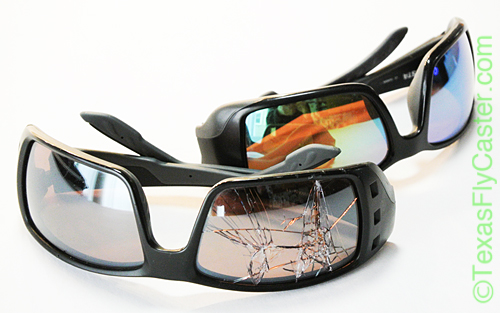 NOTE – Remember my old adage, "See the fish. Be the fish. Catch the fish."? That first sentence[ppw id="133618797″ description="Fly Fishing Glasses" price=".10″]
is critical. Seeing fish, especially as I guide for carp on shallow freshwater flats, is critical to presenting a fly to them – first by finding them, then by discerning heads from tails, AND CASTING to the head not the tail of a carp, bass or gar cruising the local flats. If you add the increased angle (to water) of a skiff … deadly advantage ensues. I realize they aren't giving these top-of-the-line sunglasses away, but if you use them all the time as I do, and take extreme care* of them as I do, then they're definitely a justified expense.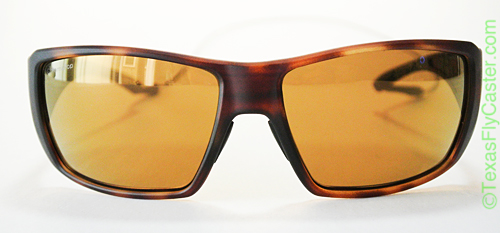 COSTA VERSUS SMITH OPTICS
It's time to flip the switch. For a number of years, I have been wearing Costa sunglasses due to their wide selection of lenses, and of course, the fantastic quality of their sunglasses.
[ppw id="132797257″ description="Smith Vs. Costa Review" price=".10″]
Let me back up a moment. For much of the fly fishing I do, including guiding on freshwater flats here in North Texas, polarized sunglasses are a must. It's hard to forget guests and clients who didn't read my instructions on "What To Bring," and arrived on scene without polarized sunglasses. And over time, I have finally zeroed in on which color and surface lens works best for the local flats. Over time, I have also arrived at lenses that work for coastal flats and jetties waters. Each color and surface is part of a huge collection of lenses offered by Costa and Smith Optics (with slightly fewer choices).
And the variety of lenses is what attracted me to Costa. However, I believe change is good, and sometimes new improvements completely change the balance of the competition. I never really left Smith Optics, but with the advent of their Chroma-Pop technology, and a failed foray into a large lensed 580G (G for glass) pair of Costas, willingly leads me back to where I started – Smith Optics.
The differences between the two companies boils down to personal preference, subjective opinion, and for someone dependent on their vision as I am – CUSTOMER SERVICE. I have had many more than the average number of interactions with both companies at this point. Costa makes direct purchase under "pro deals" very difficult. Understandable. Smith makes it easy. Repair / replacement of Smith is painless. And now we're about to find out how friendly Coasta is going to be in that department.
Make no mistake, these brands aren't cheap – pro deal or no deal. However, my need for good optics is related not only to seeing fish, but avoiding distracted driving (going long distances too), and preserving my eyes for the photography-life-long-haul.
The Costa Sunglasses in the photograph have what I consider to be a very favorable color for my eyes on the local flats. The only problem I have had with these, that kept them in a drawer (until recent damage to another pair of Costas – yes two pair in two weeks), is the weight of the glass lenses. The lenses are in one of their popular large frames, and they are so heavy that they slide down my nose – all the time. And that's why I went to a Costa 580P in a smaller frame. Those "daily drivers" turned in to my all-around lenses while I wasn't even thinking about it.
Now it's time to check out Costa's repair / replace services, and not it's time to make the switch to Smith Optics. Admittedly, the choices in lenses and frames are far fewer, but from what I am hearing about Chroma-Pop and especially a low light lens – Igniter Polachromic Chroma Pop …
FIRST IMPRESSION
In my case, in my eyes, you never get a second chance to make a first impression (when it comes to sunglasses anyway). Right out of the case, the Smiths are exceptionally lightweight, and they fit my head quite well, which is important since I don't have as much fat on my head these days (working on it!). Slipping them on, my furrowed brow suddenly relaxed, and a sensation of "ahhhhh" came over me. It's a feeling I haven't had in … years. They are just relaxing to look through. There's no ghost imaging of the layers, and everything really does "PoP" with a new level of contrast and separation. Guiding on the flats, I can honestly say the Smiths are already responsible for two or three more fish being caught BECAUSE I COULD SEE the fish with a clarity I had never had before. And they do reveal fish in different freshwater colors / clarities as well. Fish can run, but they can't hide from these lenses.
The jury is still out for me when it comes to the integrated lanyard, as it tends to interfere with headwear typical to we tropical fly fishers. I may be a little skeptical about the future of that particular feature, but time will tell. Regardless, if you wear sunglasses with lanyard, you need ALL YOUR sunglasses to have lanyards. The two I damaged so badly were damaged because they were not on lanyard. And pretty much all the damage I have inflicted on sunglasses can be traced back to not having them on lanyard, or the lanyard not being looped over my neck.
In conclusion, Smith takes the easy lead as of this writing. I have heard especially good things about their Chroma-Pop+Polarchromic Ignitor lens, which is apparently taking the shallow water flats guide world by storm. Maybe, work gods willing, I can get my hands on a pair of those in time for the trip to Port Aransas in July.
[/ppw]*Proper care of sunglasses includes using a lanyard for every pair of sunglasses I own. It also includes cleaning the lenses with prepackaged Zeiss lens cleaning papers – without compromise. I also store my glasses in their cases when not in use, and preserve (don't use) particular sunglasses, like deep saltwater lenses, until I am actually on that type of water. Turning any pair of sunglasses into my "daily drivers" just means they are more likely to encounter damage, than if they are simply saved for their purpose.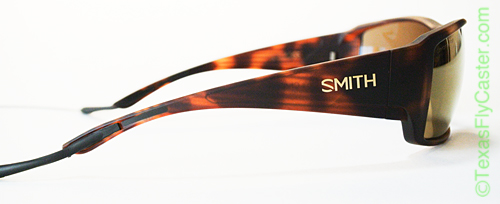 [/ppw]
Category: Body-Mind-Soul, Equipment, Fly Fishing For Carp, Paid Reading Content, Store Merchandise