Captain Scott Null Talks Tarpon to Dallas CCA
If you listen to the audio portion of this? You will probably learn something you didn't know before – about Texas fly fishing's most desired fish – the Texas tarpon. I hope you enjoy it, and remember always I am not "the Texas Fly Caster," you are! And if you have a story to tell, I am waiting patiently …
Captain Scott Null talked Texas tarpon and was the guest speaker for the Dallas Chapter of Coastal Conservation Association's party at Sawgrass Fishing Rods Company in Dallas on November 15, 2023.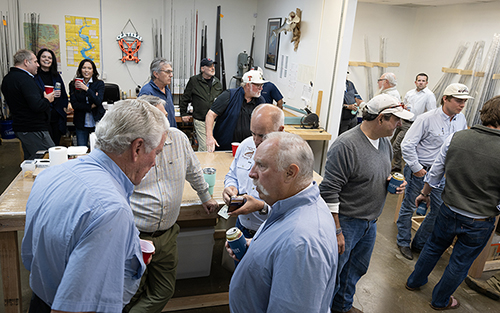 There is a brief intro, and then the audio from that guest spot Captain Null did, and it is full of information about Texas Tarpon, their habits, tarpon seasons and where they are – approximately when – along the Texas Gulf Coast.
As we all know, the Texas tarpon is one of the truly prized fish to catch conventionally and on fly along the Texas Gulf Coast. The problem is, the Gulf Coast of Texas is long, and the fish have their own ideas about where they want to be. Learn, from the Captain, what the difference between an adult tarpon that migrates and a juvenile tarpon that is resident – where it is born – and the approximate age at which they begin to migrate.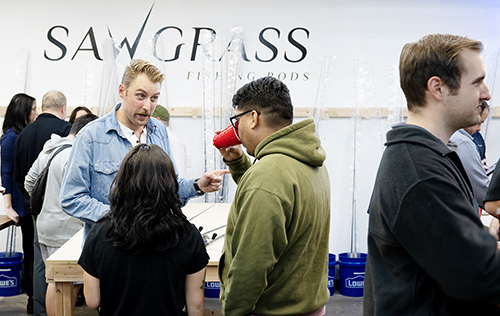 The details you pick up here are valuable to your knowledge on Texas tarpon. And there are plenty of other things you might not know as well. For example, Captain Null details how he got his spot on one of the most popular podcasts in the Nation – "Bite Me," a collaborative effort that is downloaded 10-thousand times a week!
Special thanks goes out to Sawgrass Fishing Rods! I will tell you more about that company and their hot fly rods – one piece fly rods – at a very reasonable price, and like all the Sawgrass Rods, built right here in Texas. I have three of them in the works now, and if you want to get your hands on one to see how it casts – just let me know! MUCH MORE TO COME ON Sawgrass very soon! Contact me! if you are interested in trying and buying a Sawgrass Fly Rod today!
Since this has extended (VERY LONG) audio, I also threw in a few slides of artwork I have for sale on my website. All art is for sale here. BE SURE TO hit the links below!
Category: Causes, Eating and Drinking, Equipment, Fishing Reports, Fly Rods, Guides, Gulf Coast Report, Jetties Fly Fishing, Spinning Rods Reels