I ran across a friend when I was fishing my local pond last night. He's a professor at the University of North Texas, and he was walking his dogs alone along the top of the dam. We exchanged "Hey, how's it going" shouts through the wind and up down the earthen dam.
"Where's your significant other," I continued. "She's in Greece. She's the UN Ambassador for water issues," he said. "Really? I have to talk to her," I said. I had no idea, and have no idea how many science/sociology "wonks" there are with that title, so as usual I reloaded my clip with questions for the next time I see her.
"Tomorrow's my birthday," he continued. This guy's in fantastic shape. I may have mentioned him before because his workout typically passes right in front of my fly line on this very pond. He builds kayaks in his garage – old school – and almost every sunset, you can see him doing laps around the pond.
"How old?" I asked. "I'll be sixty-six. When I turned sixty-five last year, it was a big deal because of all the legal, you know social security, death insurance and all that … a big party. This year, is just another birthday," he said.
"Yeah, when I turned fifty, I knew it was now a full-on war against aging. You go from small battles to full-on war against it," I said. He agreed. "It looks like you're doing a good job of it though! I saw you had two of your kayaks loaded up the other day," I said. "Yeah, you have to keep moving," he said, and kept moving.
Afterwards, I though … that would really suck to have your birthday fall on the United State's worst governmental day – April 15. Who the heck wants to go to a birthday party on April 15? For all of you having April 15 birthdays today – Happy Birthday. Happy I R freakin' S birthday.
MONDAY MAKES OUR WEEK
As of now, I am grappling with the fact that the Monday Morning Sidewalk walk has become the most popular day for Texas Fly Caster reading for any given day of the week. Why? Heck, I guess I could apply science or sociology to the numerical phenomenon, but that's about as fun as a … tax day. Really, I just think it's newspaper style reading predictability. There's the horoscope every day, now SUDOKU as we try and stop brain rot, the obits to make sure we are still alive and haven't slipped into a parallel universe, and if you're lucky – a good sports or editorial page. Mondays always come, and as long as I am in within reach of the keys, so will the "Sidewalk." By the way, the keys on this computer are actually going out, so keep me informed of typos – I have to press "c" so hard, I think I am getting a case of indexfingeritis.
Stick with Texas Fly Caster and I will be hitting on multiple, if not quite eight, cylinders this week. Later today, there's a sand bass video from the end of the run last week. Lots of nice sand bass were the last to leave after the paltry spawn run, that only happened because of some rain swelling the rivers and creeks. If you watch the entire video, there's a "tip" at the end that discusses a technique for catching a lot more sand bass when they're running.
We have also had some new music releases that are quite worthy of being added to your playlist, and we will be talking about what a "Fly Fishing Playlist" really is as well. I may not go scientific on website traffic, but I have no problem doing that on the topic of music! Stay tuned.
Work will be in the way virtually all week this week, and that means another trip to Houston for a photo shoot, and back again – to The Woodlands – next weekend for a birthday party. The road is, as it always has been, my friend. This week's shoot will not afford any time for dallying a line, but next weekend could open up some opportunities. I have grass carp nibbling on my brain.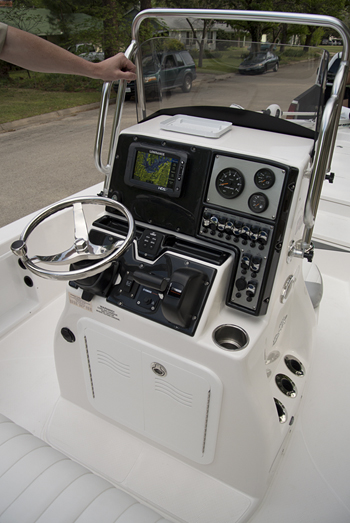 One TFC reader, who I met years ago on the Conejos, dropped by to show me his new boat. He now has salt on the brain (as I always have), and we're looking to on-load knowledgeable (as in where / when / how) Texas Gulf Coast fly fishers on deck to go fishing with him / us – anywhere and everywhere along the Texas Gulf Coast. If you have the brains, he's got the brawn.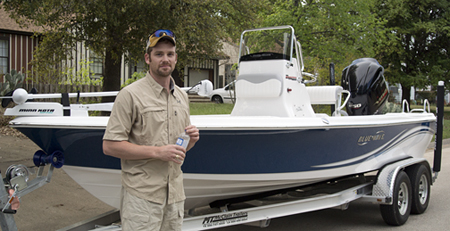 Tune in later for that sand bass story. Thanks for reading this Monday morning, and I hope you have a great week.
Category: Culture on the Skids, Events, Fish Podcasting