2013 Lake Fork Fly Fishing Bass Tournament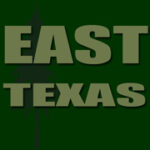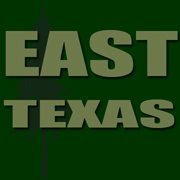 FROM Ted Warren
2013 World Championship Bass on The Fly Fishing Tournament
The Bass on The Fly fishing tournament will be held on May 11th at Lake Fork Marina once again.
This is exclusively for fly fishing and is a catch-photo-release tournament. Proceeds benefit the Federation of Fly Fishers.
Our goal is to grow the sport of fly fishing among bass fishermen and other warm water anglers.
The cost is $55/angler and there is a boater division and a kayak division. Contestants may also enter a big blue gill pot.
There will be plenty of door prizes and a nice goody bag (hats, tee shirts, flies, etc.). There will be free casting lessons Friday & Saturday and kayak demos. Contestants can participate in casting contests for accuracy & distance and win a new TFO fly rod & reel.
We practice conservation, provide education and we have fun fishing!
All the information & the entry form are on the website, www.bassonthefly.org. Entries received by May 1st are eligible for a drawing for a new Sage Largemouth fly rod.
MY RECOLLECTIONS
I did this tournament a couple of years ago, and through some higher wisdom left my tent packed and rented a room at the marina. That's the night a fantastic thunderstorm rolled through, with torrential rain and a lightning show courtesy that same higher wisdom.
That was my excuse. I didn't even land a single fish that day, while other participants did quite well. The list of things I did wrong was long. Perhaps the fishing gods are aligning things for me to participate this year. I know the advantage ALWAYS goes to those who hire Rob Woodruff at to pre-fish Lake Fork. I haven't checked their lake levels, but after these rains, I am guessing they are flush with water.
Lake Fork is a freakish place thanks to TPWD's strange and yet to be clarified (by me) bass stocking policy. It's a topic I hate to dig into because it will be so expensive to play the story out, turn over all the rocks, entirely. It's a lake all Texas fishers need to fish at least once – just because it is FORK.
Category: Adventure, Tournaments and Contests