project healing waters benefit #fishing #flyfishing #texas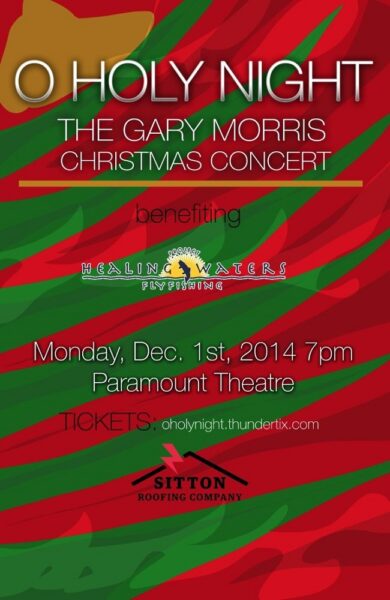 On December 1st, 2014 the Paramount Theater in Abilene, TX and The Sitton Roofing Company will host "O Holy Night," a Christmas concert with Gary Morris. This evening of music will serve as a benefit for Project Healing Waters Fly Fishing, Inc. and the injured and disabled veterans served by it's programs nationwide.
The evening will start at 7pm at The Paramount Theater in Abilene, a beautiful, historic theater located at 352 Cypress St. Gary Morris will headline the show, with favorites "Revolution" and local talent Sheryl Thomas opening.
Gary Morris is an American country music artist who charted a string of hit songs throughout the 1980s. Although best known for the 1983 ballad, "The Wind Beneath My Wings" his credits include over 25 chart singles on the Billboard country charts, including five number 1 hits. He has released nine studio albums, with his 1983 album "Why Lady Why" earning a gold certification from the RIAA.
Tickets – https://oholynight.thundertix.com
Category: Causes