DRAWDOWN BEGINS
If you are down near Inks Lake and / or Austin Town Lake, get ready to see your water levels start dropping today. According to press releases, the drawdown will take three days, then you lucky readers who reside along these lake shores can do repairs to your docks and retaining walls. The same press releases also say it will take only three days to establish previous levels as well. Amazing. If nothing else, be sure to check the structure you see for future reference – photographs come in handy for this as well. The advantages you will gain will be huge.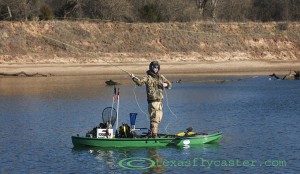 DIABLO FREEZES OVER
I went out to see if anything was shaking at Denison Dam Saturday, that would be 1/1/11, and the only thing shaking was me. Temperatures hovered around the freezing mark, and when the wind blew even slightly, ice formed on lines and guides. However, it was an opportunity to see Austin Anderson in action with his new Diablo Kayak, and he makes it look easy to stand and cast from the deck. For a smaller than average person such as himself, it's also easy to walk around on the boat – literally. There were some tempting buffalo sunning themselves on the shallow sand, but other than that, no fish were to be had before we quickly loaded and turned the car heaters on full blast. Looking back, that was a crazy start to the new year, and maybe with luck, the whole year will be more "crazy." It's only a matter of time before the Diablo boats are everywhere in my opinion.
GUADALUPE RIVER
There hasn't been any push-back on TFC's assertion that the Guadalupe River kicks Southern Oklahoma fisheries hineys, and loaded with information provided by TFC, one of our regulars set out to prove TFC right. If you ask me, it's no real contest. Photographs do not lie. Any questions?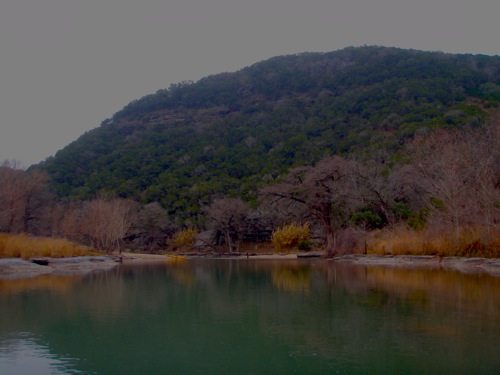 Courtesy Chris Weatherly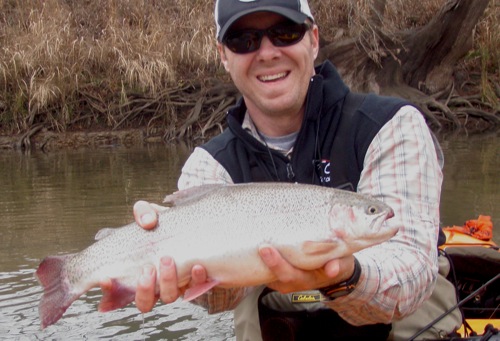 Courtesy Chris Weatherly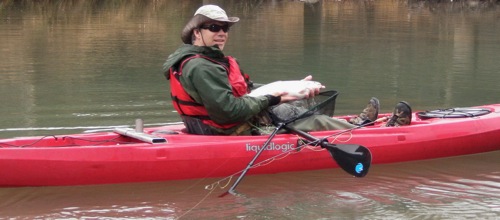 Courtesy – Chris Weatherly
Category: Culture on the Skids, Fishing Reports, Guadalupe River, kayaking, North Texas, Oklahoma Report